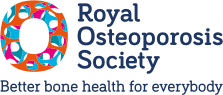 Recovering from a spinal fracture
A spinal fracture is when a bone in your spine becomes compressed or squashed after losing strength. It's not the same as a broken back, so be reassured it doesn't lead to a risk of being paralysed.
A spinal fracture takes between six and 12 weeks to heal.
During the healing process, spinal bones don't return to their normal shape. They heal in their new compressed shape. This can lead to height loss and curvature of the spine.
Treatments to help with healing
If you break a bone in your spine, you don't usually need an operation.
It's recommended you aim to stay as active as possible. This can reduce the risk of chest infections, constipation, blood clots and other side effects. It also helps you maintain your muscle strength and reduce your chances of ongoing pain after your bone has healed.
Movement does not affect the healing process. But we understand that spinal fractures can make staying mobile a challenge. If your pain is severe in the early stages, rest for a while. When you're ready, try taking a pain-relieving medication to help you stay active.
Sometimes, a spinal fracture continues to cause severe pain. If this happens to you and pain relieving medications aren't helping, your doctor may consider a medical procedure, to help relieve the pain.
Possible long-term complications
Ongoing pain
In some cases, you can expect to recover well from a spinal fracture. Occasionally, the pain doesn't go away completely.
You can expect your broken bone to heal within about three months. If you have pain beyond this period, it's referred to as chronic pain.
Ongoing pain after a spinal fracture has healed is caused by the change of shape to your spine. This change of shape can cause different types of pain.
If you're in pain, be reassured there are things you can do to help manage your pain, and continue living the lifestyle you enjoy as far as possible.
Nerve pain
If a spinal fracture pinches or irritates a nerve as it heals, pain can continue after healing.
Pain can also continue if nerves become overly sensitive. In this case, they continue to 'fire off' pain signals after the bone has healed.
Muscle spasms
A change in the shape of your spine can stretch or shorten your back muscles. You may experience a spasm when lifting an object or when pushing, pulling, bending or twisting, such as when using a vacuum cleaner.
Joint and ligament pain
A change in the shape of your spine puts strain on the joints and ligaments between your spinal bones.
Arthritis
If you have arthritis in your back, it can be aggravated by the change in the shape of your spine.
Height loss and curvature of the spine
If you break multiple bones in your spine, you lose height, and may notice an outward curve at the top of your spine. This is caused by the broken bones in your spine healing in a squashed or compressed shape.
This can cause shortness of breath and your stomach may feel squashed and bloated, making everyday movements more uncomfortable.
If you're experiencing these symptoms, there are things you can do to make daily living easier for you. You can find out more in our daily living after fractures factsheet.
Are you newly diagnosed with a spinal fracture?
When you are diagnosed with spinal fractures, you may typically have many questions about what this means for you and these questions often cannot be answered in a short medical appointment. We've created a series of new videos to help answer some of the common questions.
Whether you've recently been diagnosed with spinal fractures, have been living with them for some time, or know someone else who has – these videos are for you.
Get support from a Specialist Nurse
Contact our free Helpline for tailored information about osteoporosis and bone health: