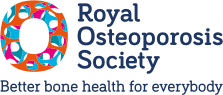 Managing pain
If you're in pain after a broken bone, it can be managed. There are things you can do to help lessen the pain and continue your daily life in as much comfort as possible.
It's natural to feel like you need to stop doing the things you love to avoid being in pain. But this doesn't need to be the case. We can help you take action to lessen any pain you may have.
Managing your pain can help you sleep more soundly and improve your mental well-being. Both of these can help you cope better with pain when it does come.
Everyone responds to pain differently, so pain relief that works for one person might not be effective for another.
A good working partnership between you, your family and your doctor is a helpful starting point. And we're always here for you if you need help coping with your pain, or a friendly conversation with someone who understands what you're going through.
Further information
Pain relief medications

- The pain medication you need depends on the severity of your pain and what's causing it. Find a treatment that works for you.

Exercise for back pain - Doing some gentle exercises after spinal fractures helps to improve muscle tone, ease tension and reduce muscle spasm in your back.
Self-help strategies - There are many ways to help relieve chronic pain and back-muscle spasm caused by spinal breaks. See our self-help strategies.
Coping with long term pain - If you're experiencing persistent pain after breaking a bone, learn about the practical steps you can take if your pain relief isn't working.
Speaking to your doctor - It can be hard to fully communicate how pain feels. Let us help you prepare to talk to your doctor about pain, so you can get the best support possible.
Specialist medical procedures - If your spinal fracture hasn't healed as quickly as expected, your doctor may consider a specialist medical procedure to help relieve the pain.
Other ways to relieve pain - Learn more about alternative therapies and treatments that you may find help to reduce your pain and muscle spasms.
Get support from a Specialist Nurse
Contact our free Helpline for tailored information about osteoporosis and bone health: