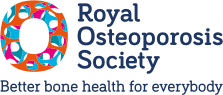 Courses and CPD opportunities
Develop your knowledge and skills around bone health to deliver the best possible care for your patients.
Our range of face-to-face and online courses and modules are developed in partnership with bone health clinicians and experts. They are highly regarded and nationally-recognised, and offer a gold standard of training.


Contact our team: courses@theros.org.uk