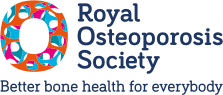 The National Training Scheme for Bone Densitometry is essential training for healthcare professionals who carry out bone densitometry or work in related clinical research.
Learning outcomes
The National Training Scheme for Bone Densitometry enables you to:
Understand the use of DXA in identifying osteoporosis
Undertake and evaluate quality DXA measurements effectively
Ensure reliable scan data are recorded to inform a diagnosis and decisions around treatment
Completion of the course grants you a certification in bone densitometry.
This certification provides proof of competence and is accredited by the Royal College of Physicians, the College of Radiographers and the British Institute of Radiology.
Course format
The certification in bone densitometry is awarded on successful completion of:
An e-learning foundation course (recommended)
A two-day lecture course (compulsory)
An online examination (compulsory)
A portfolio submission (compulsory)
If the full certification is not for you, the e-learning foundation and two-day lecture courses are available on a stand-alone basis. This is particularly recommended for clinicians managing patients with osteoporosis but do not physically undertake the DXA scan.   
The next NTSBD will be held April 2023 (Dates and costs TBC)
To register an interest please click here.  Please also keep an eye on our website for update on the NTSBD and all our other training and educational courses.  Courses and CPD | ROS (theros.org.uk)
Alternatively, as a health professional member, you will receive updates, discounts, information and details on our courses.   Royal Osteoporosis Society | Become a professional member (theros.org.uk) 
E-learning foundation course
The e-learning foundation course provides you with a foundation in osteoporosis and dual energy X-ray absorptiometry (DXA).
It consists of:
Three video-based learning modules
An online assessment, lasting one hour
While it is not compulsory, all candidates are encouraged to complete the e-learning course before attending the two day lecture course.
The two-day lecture course is suitable for all healthcare professionals with an interest in osteoporosis and fragility fractures. This includes physicians, nurses, radiographers, technologists and clinical scientists.
It is delivered by osteoporosis experts and includes lectures and interactive workshops.
The lecture course can be attended as part of the full certification, or on a stand-alone basis.
The lecture course is accredited by RCP for 12 CPD points.
Upcoming lecture course dates
April 2023(TBC)
After attending the two-day lecture course, you're invited to sit an online examination.
This is usually around six months after the lecture course. Exact dates and venues are advised shortly after the lecture course.
The exam is made up of three modules:
Core Clinical
Core Technical
DXA/pDXA Specialist
There are 30 questions in each module, and you have 30 minutes to complete each module.
After successful completion of the exam, you are invited to complete a portfolio submission.
The purpose of the portfolio is to demonstrate your understanding and practical ability in bone densitometry across four sections:
Quality control (QC)
To evidence your understanding of QC procedures and processes, and examine your technique.
Scan technique
To evidence the accuracy and consistency of your scan technique, including patient positioning, scan acquisition and scan analysis.
The scan print-out
To evidence your knowledge and understanding of all the information presented on a scan print-out.
In-depth case studies
To evidence your deeper knowledge and understanding of bone densitometry in clinical practice, including how results are interpreted and applied.
2021 fees and registration (2023 TBC)
You can register for the full training scheme, or individual elements.
| | |
| --- | --- |
| Full certification | Fee |
| National Training Scheme for Bone Densitometry - ROS Professional Members | £940 |
| National Training Scheme for Bone Densitometry - Non Members | £990 |
| | |
| --- | --- |
| Additional costs | Fee |
| Exam re-sit | £75 |
| Portfolio re-submission | £75 |
Accommodation Information
TBC
Cancellations must be made in writing.
The following cancellation charges will apply to bookings for the lecture course and certification:
Cancellations made more than 8 weeks before the event booked will incur a charge of 20% of the fee paid.
Between 8 weeks to 29 days prior will incur a charge of 50% of the fee paid.
No refund will be payable for cancellations made within 28 days of the event
Become a professional member
Stay up to date on best practice, care and support, new treatments and the latest research findings. Only £25 a year.
Any questions? Contact us now on:
courses@theros.org.uk
01761 473100
Excellent bone densitometry course. Covered all relevant topics. Great presentations. Would recommend to colleagues who actively work with DXA services.