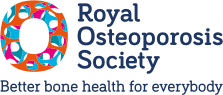 Strontium ranelate
Strontium ranelate Aristo
Strontium ranelate is an osteoporosis medication prescribed to help strengthen your bones and reduce your risk of breaking a bone. It is available as a daily oral solution, which you make up yourself from a sachet.
Strontium ranelate slows down the cells that break down bone, and may also increase the activity of the bone building cells. Although it works in a different way from other osteoporosis medications, strontium ranelate doesn't appear to be any more effective in reducing your risk of broken bones.
Strontium ranelate doesn't reduce the pain caused by broken bones. But don't worry - if you're experiencing pain after breaking a bone, there are medications and treatments for pain that can help you.
Side effects
Known side effects include:
It's unlikely you'll experience any side effects. But if you do, they shouldn't last for long.
As research progresses, the list of known side effects may change. You can find more information on the side effects and how to reduce the symptoms on the strontium ranelate factsheet.
You may have seen other symptoms and side effects in your patient information leaflet. These side effects are listed because they were reported by patients in research trials, but it's unclear if they were directly caused by strontium ranelate. They were also reported by patients taking the placebo (dummy treatment).
Who should take strontium ranelate?
Strontium ranelate is usually prescribed for postmenopausal women, men and occasionally younger women.
Strontium ranelate doesn't suit everyone. It may not be the best treatment for you if:
you have a history of blood clots

you have a history of heart problems

you are pregnant or breast feeding
If you're prescribed strontium ranelate
Be informed
Talk to your doctor about your medication, its side-effects and any risks. You can read the information on this page and in your patient information leaflet, so you know what to expect.
Our specialist nurse Helpline is here for you, if you have any questions or concerns.
When to take it
Strontium ranelate should be taken at bed time, at least two hours after eating, so it can be absorbed properly.
Wait at least two hours before having any food, although you can have water if you wish.
Check with your doctor or pharmacist before taking another medication around the same time of the day as strontium ranelate. Some medications can affect how strontium ranelate is absorbed.
If you're taking a calcium supplement, avoid taking this at the same time of day as strontium ranelate. Calcium can affect how the medication is absorbed.
How long to take it
Strontium ranelate is generally prescribed long term, so you need to be happy it is the right option for you.
To get the full benefits, strontium ranelate should be taken regularly as instructed by your doctor or pharmacist.
You should have treatment reviews every few years, to check your treatment is still appropriate and isn't causing unwanted side effects.
If you miss a dose
Missing the odd dose is unlikely to affect your overall bone health, but you should try to avoid it.
If you continually forget or struggle to take your medication, speak to your doctor about alternative treatment options. There may be something that suits you better.
If you experience side effects
It's perfectly natural to be concerned by side effects although, in most cases, they do pass.
The best thing to do is speak to your doctor or pharmacist. They can assess if there's a better treatment for you. They can also help you work out whether strontium ranelate is causing the symptoms, or if something else is the cause, such as another medication.
Health risks
There are some more-serious health conditions associated with strontium ranelate:
Deep vein thrombosis

Heart attack

Severe allergic reaction

Skin rash with fever or swollen glands*
*if you experience these symptoms, stop taking your medication immediately and talk to your doctor.
If you are prescribed strontium ranelate, your doctor has decided the benefit of taking the treatment outweighs any risks.
It's perfectly natural to feel concerned and unsure, but be reassured that your risk of these is small. Our specialist nurses are here for you, if you need to talk through your concerns and find out more about your risk.
Also see:
Get support from a Specialist Nurse
Contact our free Helpline for tailored information about osteoporosis and bone health:
We're driving research and the development of new treatments, working towards a future without osteoporosis.
How you can help