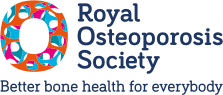 Do I need to take a medication?
Osteoporosis medications are prescribed to help strengthen your bones and reduce your risk of breaking a bone. They are usually prescribed if your risk of breaking a bone is significantly higher than normal.
Your doctor may use a fracture risk assessment to determine your risk of breaking a bone. This test calculates your chances of breaking a bone in the next 10 years, based on a number of different factors. A bone density scan may also be used as part of the assessment.
If your risk is calculated to be significantly higher than normal, a treatment is usually prescribed.
Depending on your age or medical history, your doctor may decide not to prescribe a medication in the first instance:
If you're a younger man or woman
If you are a premenopausal woman or man under 50, and have been told you have low bone density after a bone density scan, you may find you're not referred for additional tests or prescribed a treatment.
Rest assured this is because your chance of breaking a bone in the near future is still low, due to your age.
The bisphosphonate group of medications can also cause problems for women of child-bearing age, potentially affecting the development of a baby in the womb.
Your doctor may give you lifestyle advice and suggest you discuss your risk again in the future. It's unlikely you need a medication.
If your osteoporosis is caused by another condition or medication, often treating the underlying condition is enough to improve your bone strength.
There are some circumstances where further test and treatment are the best course of action. For example, if you:
have broken bones easily in the past

have a significantly-low bone density

are using high-dose glucocorticoid tablets

have a hormonal disorder that affects your oestrogen or testosterone levels



In these cases, you may be referred to a rheumatologist (joints and bones), an endocrinologist (hormones) or a gynaecologist (women's health).
If your child has osteoporosis
Children with osteoporosis are usually only given drugs after easily breaking multiple bones.
The decision on whether to treat your child is made by a specialist.
Osteoporosis in children can improve, especially during puberty. So your specialist may adopt a 'watch and wait' approach.
Your child may also be prescribed calcium and vitamin D supplements.
Strengthening your bones without medication
Taking an osteoporosis medication is the best method to help strengthen your bones.
If you choose not to take conventional medications due to your personal health beliefs, there are some practical steps you can take to help your bones. You may also be considering complementary therapies.
If you are concerned about potential side effects and are unsure whether you want to take a medication, we encourage you take time considering which approach is best for you. Our specialist nurses are here for you. They can talk through all the risks and benefits of taking both a medication and non-medication approach.
Also see: Which medication should I take?
Get support from a Specialist Nurse
Contact our free Helpline for tailored information about osteoporosis and bone health: