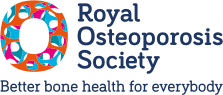 Which medication should I take?
With a wide range of osteoporosis medications available, it is understandable to wonder which one is best for you.
In terms of effectiveness, they all reduce your risk of broken bones to broadly the same extent.
Which treatment is right for you depends on a number of factors.
The way a medication is taken
Osteoporosis medications are taken in a variety of ways, including:
tablets

drinks

injections

infusions
You can discuss the different options with your doctor, who can help you work out which is best for you.
For example: if you already have an irritated food pipe or difficulties swallowing, your doctor is likely to recommend a drug that doesn't need to be swallowed, like a drip in your arm or an injection.
Potential side effects
You may not be offered a choice when you're first prescribed an osteoporosis medication, although your doctor should take your medical history into account.
It's worth remembering that all osteoporosis medications have known side effects, but it's natural to be concerned. Be reassured that it's unlikely you'll experience any.
It can be useful and reassuring to learn the symptoms to look out for, how you can minimise any symptoms, and how the potential side effects compare to the benefit the medication has on your bones.
If you do experience side effects, speak to your doctor. They can reassess which treatment is right for you.
Your age and gender
Osteoporosis medications are usually licensed to be prescribed for postmenopausal women and men with osteoporosis.
If you are are younger, there are fewer treatment options available. You may still be prescribed a medication outside of its licence, if it is the best option available to treat you. The decision to do this is made by a specialist, with expert knowledge of osteoporosis.
Local or NHS guidance
The medications your doctor is able to offer you is influenced by local or national NHS guidance.
This is based on things like:
the benefits of taking the medication for you

the cost of the medication

long-term benefits to the NHS
Are branded medications better than non-branded?
No, this isn't the case.
In the UK, there are strict quality controls before both branded and non-branded products can be licensed. This means both versions of a medication contain the same active ingredients. It is simply the additives and coatings that might differ.
Also see: 
Get support from a Specialist Nurse
Contact our free Helpline for tailored information about osteoporosis and bone health:
We're driving research and the development of new treatments, working towards a future without osteoporosis.
How you can help