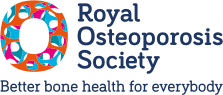 How long should I take my medication?
The length of time you need to stay on your medication varies depending on your circumstances. Short-term treatment may be all you need. If your risk of breaking a bone is high, it's likely you'll need to take your medication for a longer period of time.
Short-term treatment
Some osteoporosis medications, such as parathyroid hormone therapy, are always prescribed for a limited time only. This is because the licence reflects the amount of research that has been done into the medication's safety and effectiveness. It may be that tests have only been done over short periods of time.
If you're taking a treatment for a different condition, and the treatment is known to reduce bone strength, you may be prescribed an osteoporosis medication for just a short period of time. The osteoporosis treatment counteracts the effects of the other treatment.
Some medications for other conditions that can reduce bone strength include:
Glucocorticoids

Some cancer treatments
Long-term treatment
If you're at a high risk of breaking a bone, it's likely you'll be advised to take an osteoporosis medication over a long period. In this case, your medication is reviewed periodically, through a treatment review.
Reviewing your treatment
Your osteoporosis treatment is assessed by your doctor every few years.
For some osteoporosis medications, there is a formal recommendation in place for your doctor to review your treatment every five years minimum, because they present a small risk of rare but serious side effects if they are taken for a long time. These medications include:
Be reassured that the health risks associated with these medications are very rare. If your doctor has prescribed you one of the above medications, they have decided the benefits of you taking it outweigh the small risk of complications.
At your treatment review, your doctor checks whether:
you still need the medication

you are experiencing any unwanted side effects

the benefits continue to outweigh any health risks.
As a result of your treatment review, a decision is made on whether you need to continue with your treatment, or pause it.
Continuing your treatment
This is usually recommended if you're still considered to have a high risk of breaking a bone. It's safer for you to continue taking your medication, than pausing or stopping your treatment.
Pausing your treatment
A pause in treatment means your doctor stops your medication for one to three years, and then assesses whether to restart it again.
Your doctor recommends this option to reduce the likelihood of long-term health risks. This is usually recommended if your treatment review shows that your risk of breaking a bone is lower, and you're taking one of the following medications:
Alendronate

Risedronate

Ibandronate

Zoledronic acid
These medications still continue to provide some benefit to your bones after you stop taking them.
Restarting your treatment
Your doctor assesses whether and when to restart a bisphosphonate after your pause in treatment.
If your health hasn't changed since you paused your treatment, your prescription may simply be restarted after one to three years. Sometimes your doctor needs to do a full fracture risk assessment to reassess your risk, before making a decision, and you may be referred for a bone density scan.
Also see: 
Get support from a Specialist Nurse
Contact our free Helpline for tailored information about osteoporosis and bone health: