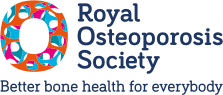 Health risks associated with osteoporosis medications
It's perfectly natural to feel reluctant to start or continue a medication after reading about the potential health risks. Be assured that your risk experiencing one of these conditions is extremely small. In fact, it is much lower than your risk of breaking a bone if you don't have the treatment.
Taking some time to find out more about the risks, and familiarise yourself with the signs and symptoms, may help calm your worries.
The health risks on this page are associated with the following osteoporosis medications:
We encourage you to talk to your doctor about any concerns. They can explain more about their decision to prescribe the medication, and hopefully offer some reassurance. Our specialist nurses are also here for you, if you need to talk your concerns through with someone else.
Also see:
Get support from a Specialist Nurse
Contact our free Helpline for tailored information about osteoporosis and bone health: