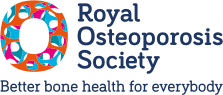 Free osteoporosis Helpline
Anyone can contact our free helpline for tailored information and support about osteoporosis and bone health.

The Helpline is open Monday to Friday between 9:00am-12:30pm and 1:30pm-5:00pm.

Get in touch by calling 0808 800 0035 or emailing nurses@theros.org.uk
(If you are calling from outside the UK and unable to use the freephone number please call +44 1761 472721)
About the Helpline
The Helpline is free from UK landlines, mobiles and call boxes.
The service is provided by nurses with specialist knowledge of osteoporosis and bone health.
The team is supported by a group of scientific and medical advisers, to ensure the information they give is accurate, independent and up-to-date.
You do not need to be a member of the charity to use this service.
Callers who are hard of hearing can use Typetalk. A translation service is provided for calls via Languageline.
Our nurses aim to answer email and postal queries within ten working days.
The Helpline is closed on Bank Holidays and during Christmas office closure. Occasionally, the Helpline is closed for training.
Frequently asked questions
Do I need a medical problem to contact the Helpline?
You don't need a medical problem to contact the Helpline. You are welcome to ask any question you may have about osteoporosis or bone health, via letter, email or phone call.
I am feeling very low - can the Helpline help me?
Many people with pain, and other problems associated with broken bones, get in touch for help and emotional support.
Although the nurses are unable to provide counselling or a general befriending service, they often have the skills and information to help.
If you are feeling desperate and or the Helpline is busy, you can contact the Samaritans on 116 123, www.samaritans.org or NHS Direct on 111, www.nhsdirect.nhs.uk
What happens if the telephone Helpline is busy?
90% of calls are answered, but if all our nurses are busy, you will be given the option to queue. If you prefer, you can send an email to nurses@theros.org.uk, or letter to Royal Osteoporosis Society, St James House, The Square, Lower Bristol Road, Bath, BA2 3BH.
Do the nurses give medical advice?
The nurses provide up-to-date information based on the latest medical research, and can discuss your situation to help you feel more informed.
They can also explain how osteoporosis is currently managed by the NHS, so you know what to expect from your doctor, and how decisions may be made about your treatment.
Information is not intended to replace the advice that your own doctor can provide.
If you need urgent help then ring 999 for the emergency services.
What do people call the Helpline about?
Our nurses answer questions about:
drug treatments

risks for fracture

scans and tests

exercise

healthy eating

other lifestyle changes

managing pain and other problems caused by fragility fractures
and many other issues about osteoporosis and bone health.
Is the Helpline confidential?
The nurses use your personal information (such as name and address) for the purposes of dealing with your enquiry.
The information is confidential within the team. They will not pass on your details to anyone else. In order to comply with the law, or the nurses' professional code of conduct, there are rare situations when confidentiality may be broken. This could be an act relating to terrorism or when the caller is at risk of serious harm from themselves or others.
Some demographic information is collected at the end of the call, but this is stored anonymously in a way that cannot identify a living person.
The Helpline telephone number won't appear in any itemised phone bill.
Are calls recorded or monitored?
Calls are recorded and monitored for training purposes. This is an important part of maintaining quality on the Helpline. If you wish not to be recorded you will be given the opportunity to opt out.
All calls are kept confidential to the Helpline team, retained for only 6 months, and destroyed securely after use. This complies with the requirements of the current Data Protection legislation and the European General Data Protection Regulation.
If I have a comment to make about the service, whom do I contact?
Any comments or complaints about the service to the Helpline Manager/Senior Osteoporosis Nurse, Julia Thomson: julia.thomson@theros.org.uk
Get support from a Specialist Nurse
Contact our free Helpline for tailored information about osteoporosis and bone health