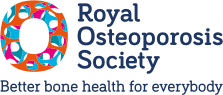 Exercises to help with posture
If fractures have altered the shape of your spinal bones, you can't reverse the changes, but these exercises may make some difference. Practicing good posture and improving muscle strength and flexibility may help with some of the symptoms you're troubled by.
Maintaining good posture is important in promoting the health of your spine, reducing strain on joints, tendons and muscles, and helping with balance.
In combination with good moving and lifting habits, these exercises may help to prevent problems in the future.
To practice these exercises, you can follow the video above, or download the accompanying fact sheet.
These exercises are especially helpful if:
You have had spinal fractures and are concerned about loss of height or change in body shape. For example you may have had many compression fractures in your spine and feel your trunk has shortened causing shortness of breath, a protruding tummy, indigestion or stress incontinence.
If you haven't had any fractures, these exercises are good for you too.
What you need
If you struggle with balance or would prefer to perform any of these exercises seated you'll need an armless chair.
When and how
Do these exercises on two or three days a week.
Slowly and smoothly move into the desired position, as far as possible without pain. Hold the movement for the recommended time, if comfortable. Don't forget to breathe! Repeat on the other side when you are ready.
Before you start
For an introduction to the different ways that exercise and physical activity help with bone health and osteoporosis, read the About exercise fact sheet. It can help you think about how the benefits apply to you, and whether you should prioritise any single type of exercise.
Warm up properly before exercising to get your joints and muscles ready and to prevent injury.
If you are new to exercise and at all concerned about other health issues speak to your doctor, a healthcare professional or an exercise instructor.
After exercise
Do some further cool down moves to increase your flexibility and return your breathing and heart rate back to resting levels.
Also see:
Get support from a Specialist Nurse
Contact our free Helpline for tailored information about osteoporosis and bone health:
We influence and shape policy and practice at every level through our work with healthcare professionals and policy-makers.
How you can help