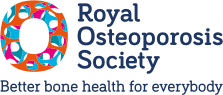 Caring for your back
Most people with osteoporosis are unlikely to experience a spinal fracture during exercise. Keeping your back straight and learning safe moving and lifting techniques minimises your risk of spinal fractures and may help to relieve pain. This applies equally to you whether you have a spinal fracture or not.
With our range of information on exercises to care for your back, you can learn and continue to move with confidence.
Further information
Get support from a Specialist Nurse
Contact our free Helpline for tailored information about osteoporosis and bone health: