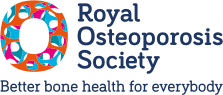 Moving and lifting safely
You need to be able to bend forward and move around for everyday activities. This is generally safe and won't cause a broken bone. Spinal fractures do sometimes seem to happen during everyday activities without falling over and you may be concerned that this will happen again if it's happened to you.
Although it's not clear exactly what movements increase the risk of a broken bone, making some adjustments to your technique could help to reduce the risk of injury.
To practise these exercises, you can follow the videos above, or download the accompanying fact sheet.
You'll find this useful if:
you have osteoporosis and spinal fractures and are looking to protect your spine from pain or further fractures

you have a diagnosis of osteoporosis or are at an increased risk of fractures



Regardless of whether you have had any previous fractures, you'll find these recommendations useful to reduce your chance of injury and pain in your back.
What you need
A chair and an item to lift if you want to practice some of these exercises.
When and how
For everyday movements or activities that involve bending forward or getting up and down from the floor.
These recommendations will help you adapt your technique and over time will become a skill that you naturally use.
Before you start
For an introduction to the different ways that exercise and physical activity help with bone health and osteoporosis, read the About exercise fact sheet. It can help you think about how the benefits apply to you, and whether you should prioritise any single type of exercise.
Also see:
Get support from a Specialist Nurse
Contact our free Helpline for tailored information about osteoporosis and bone health:
We're driving research and the development of new treatments, working towards a future without osteoporosis.
How you can help