The road to accessing teriparatide biosimilars
Treatment
17 Sep 2020
While, in general, biosimilars are no longer a novelty, consideration and planning are required by departments as biosimilars become available in each new speciality.
In this conversation, Professor Mike Stone and Mr Adrian Davies reveal their insights from implementing anabolic biosimilar treatments for osteoporosis in their centre and give tips for navigating the process.
Ms Caron Underhill also provides a noteworthy case study, detailing the investment her team secured for their department as a result of increasing their uptake of biosimilars.

Professor Mike Stone
Consultant Physician and Clinical Lead for Metabolic Bone Disease Services, Cardiff and Vale University Health Board

Mr Adrian Davies
Directorate Pharmacist, Specialised Medicine, Cardiff and Vale University Health Board

Ms Caron Underhill
Biologics Pharmacist, Specialist Medicine, University Hospital Southampton NHS Trust

The following educational article was developed in partnership with Gedeon Richter and contains references to promotional pharmaceutical product information.
It is intended for UK healthcare professionals only.
Job code:
UKI-TERR-2000037 – September 2020
Acknowledge and continue reading
Use of biosimilars has grown within the UK, and with potential cost savings for the NHS in England alone of £200 million to £300 million per year by 2020/2021 it is easy to see why.1 Biosimilars began to be used in the UK for the treatment of osteoporosis in 2019 with the launch of Terrosa®▼ (teriparatide).2 Patients must be guided through the process of commencing treatment with these medications. The clinical, pharmacy and administrative teams all have pivotal roles to play to ensure a smooth and supportive initiation process when starting patients on teriparatide biosimilars.
Dr Hauser's centre uses biosimilars regularly and across many patients, so they now have a dedicated team, including administrative staff, pharmacists, specialist nurses and clinicians to help support the implementation of biosimilars and patient management. With a high prevalence of chronic conditions within rheumatology, the cost savings from using biosimilars are substantial over time, and recouped funding can be used to identify and facilitate the switching of more patients. Dr Hauser considers the decision to use biosimilars an easy one for this reason.
"It's easy to use biosimilars because there's a compelling cost argument that persuades management. Cost reductions can support more staff that help facilitate switching… With this team it's easy to identify and switch patients [to biosimilars]"
Dr Hauser emphasised the importance of using biosimilars, as the savings can be redirected towards funding new, expensive drugs within and beyond rheumatology. This sentiment was wholeheartedly echoed by Prof. Stone.
"Even if the cost benefit isn't given directly to the department, it would almost be unethical not to help the patients and save the NHS money at the same time"
One group of patients to be considered for Terrosa are those who are new to the anabolic treatment, teriparatide. Dr Hauser now initiates any eligible patients on Terrosa due to the cost savings. Dr Hauser and Ms Gomez's patients do not often object to being treated with a biosimilar, and indeed quite often are usually not familiar with the concept. However, the clinical team are more than happy to counsel patients if they wish, on the similarities and differences compared to the originator therapy.
Patient support remains the multifaceted cornerstone of any treatment initiation, and in particular with inject-at-home treatments. Stakeholders, including consultants, specialist nurses, pharmacists and homecare nurses, all work together to ensure patients and caregivers are comfortable and confident using these treatments. Some patients may be anxious about correctly using self-injection pens, so support from clinicians and alleviation of these concerns is key to successful initiation with these therapies. In Ms Gomez's centre, patients are taught to use the device by their homecare team who will follow up the patients and will provide additional support. Ms Gomez explains the importance of homecare nurses for patients support.
"Homecare do all the work in the patient's house, including talking about side effects, reintroducing how to use the device after the initial appointment… It's good because it gives the patients a point of contact who they can get in touch for help, for example if they've forgotten to put the cartridge in the fridge"
Physical and online resources provided for patients prescribed Terrosa provide another avenue of support. Instructional videos of step-by-step guides on use and maintenance of the device can be found at www.myterrosa.co.uk (password "Terrosa01"), along with copies of leaflets and other patient resources. Further details on how to access the site can be found at the end of this article.
All patients have an appointment with their specialist hospital-based nursing team three months after initiation of teriparatide biosimilars in order to check how they are managing with their new medication. Ms Gomez notes that this is often the point where patients make their nurses aware of any side effects they have experienced. Any medication, including teriparatide and its biosimilars, will have associated side effects that must be managed with care and reported to the appropriate UK regulatory bodies. Detailed instructions on how to report side effects are given at the end of this article.
Another group of patients to consider are those who can be switched from the originator therapy to a biosimilar. At the Western General Edinburgh, this switching is primarily managed by the nursing team in collaboration with pharmacy and administrative staff. At a routine follow-up appointment after one year of teriparatide treatment the option of switching to a biosimilar is discussed. Dr Hauser and Ms Gomez gave their key points to include during this conversation.
[Callout box] Points to cover with patients when discussing switching from teriparatide originator to one of the teriparatide biosimilar options such as Terrosa:
• Biosimilars are very similar to the originator therapy3 
• Biosimilars have been shown in trials to be as clinically effective as the originator therapy3‒5
• The safety profile of biosimilars are comparable to the originator therapy3‒5
• Demonstrate how to use and maintain the new self-injection pen
• Emphasise the resources and support available to them if they have issues using the device, such as appointments with homecare nurses, the patient support website, and instructional booklets
Top tip: keep the conversation as simply worded as possible
Ms Gomez shared that the majority of patients have no objection to changing their medication to a biosimilar once they are aware of the bioequivalence of therapies such as Terrosa and their originators.
There are a very small proportion among the more elderly patient population who may find switching more challenging due to their dexterity and cognition. Both clinicians stated that in this case, a patient-centric approach must be taken, and if preferred by the patient and clinically appropriate they should remain on the originator therapy. However, they stated that the number of these patients is surprisingly small – an experience shared by Prof. Stone.
Ms Gomez - "In general, the patients were OK with changing [the device]"
Prof. Stone - "We didn't see any difference in the patients we have switched over to Terrosa so far. We were pleasantly surprised how well they have transitioned to the new treatment device and by and large it's been well received."
Patient-centricity must be prioritised throughout the different routes to initiation with teriparatide biosimilars. Ensuring patients know where to access in person assistance and educational resources will help smooth the process of initiating treatment, help assuage any anxieties about a new treatment programme or delivery system, and create open channels of communication with their healthcare team. Therefore, multifaceted, multi-disciplinary patient support is essential during the initiation of teriparatide biosimilars.

For patient materials on how to prime and prepare the device for injection, maintain the pen, instructional videos and treatment trackers, your patients may like to visit the dedicated patient website at www.myterrosa.co.uk using the password "Terrosa01". There are also educational DVDs available for patients who may have challenges accessing the internet.
And for more information on what Terrosa means to patients, watch this short video, TERROSA: What does it mean for your patients?, featuring Professor McCloskey, Professor of Adult Bone Diseases and Honary Consultant, University of Sheffield, and the Royal Osteoporosis Society.
Clicking the video takes you to a website with promotional information for UK healthcare professionals only.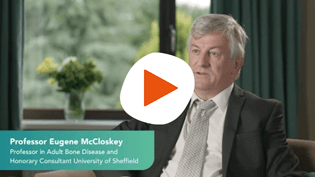 Download the prescribing information for Terrosa (teriparatide).
Adverse events should be reported. Reporting forms and information can be found at www.mhra.gov.uk/yellowcard or search for MHRA Yellow Card in the Google Play or Apple App Store Adverse events should also be reported to Gedeon Richter (UK) Ltd on +44 (0) 207 604 8806 or drugsafety.uk@gedeonrichter.eu
NHS Northern Treatment Advisory Group. Appraisal Report Infliximab Biosimilars (Remsima® & Inflectra®). 2015. Available at: http://ntag.nhs.uk/docs/app/NTAG-Appraisal-Report-Infliximab-Biosimilars-web.pdf (last accessed: August 2020).
Gedeon Richter. TERROSA®. Summary of Product Characteristics. 2017. Available at: www.ema.europa.eu/en/documents/product-information/terrosa-epar-product-information_en.pdf (last accessed: August 2020).
Thornton & Ross. Movymia®. Summary of Product Characteristics 2017. Available at: https://www.ema.europa.eu/en/documents/product-information/movymia-epar-product-information_en.pdf
Takacs I et al. Osteoporos Int. 2018; 30(3):67S-683.
Hagino H et al. Osteoporos Int. 2019; 30(10): 2027-2037.
NHS England. Commissioning framework for biological medicines (including biosimilar medicines). Available at: https://www.england.nhs.uk/wp-content/uploads/2017 /09/biosimilar-medicines-commissioning-framework.pdf (last accessed: August 2020).
Job code:
UKI-TERR-2000044 – October 2020