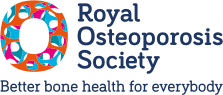 President: Her Royal Highness The Duchess of Cornwall
In recognition of her tireless work for osteoporosis and her support of the charity, The Duchess of Cornwall became President of the Royal Osteoporosis Society - then National Osteoporosis Society - in October 2001.
Her Royal Highness first became a supporter of the charity in 1994, when her mother died as a result of osteoporosis. The Duchess later become a patron of the charity, in 1997.
Her Royal Highness always takes an active and very personal interest in raising awareness of our work. Over the years, The Duchess has held receptions, attended events, and made many impassioned speeches.
In 2007, Her Royal Highness received the Kohn Foundation Award from Dr Ralph Kohn (later Sir Ralph Kohn) in recognition of her contribution to raising awareness of osteoporosis.
Her Royal Highness now presents her own award – the Duchess of Cornwall Award – which recognises an outstanding contribution to the field of osteoporosis.
In December 2017, Her Royal Highness hosted a tea party at Buckingham Palace attended by members of the NOS and the BBC Strictly Come Dancing celebrity dancers for a feature in the TV Christmas special.
During her time as President, The Duchess has visited numerous hospital units across the UK, opening new facilities and meeting people affected by the condition.
In February 2019, Her Royal Highness officially launched the Royal Osteoporosis Society.