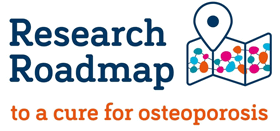 The Research Roadmap, developed by the Osteoporosis & Bone Research Academy, sets out research priorities for the next three to five years. This was launched to leading experts in the field of osteoporosis and bone health on 1 December 2020 at the digital learning event Osteoporosis Online. It will be published in January 2021.

The roadmap presents state of the art scientific projects which will improve bone health across life, and research to better understand the genetics, mechanisms and risk factors behind the disease.

It also examines how new and novel technologies will help to advance diagnosis, detection and assessment of bone health, and approaches to improve the effectiveness of existing and developing treatments, to ensure that those living with osteoporosis receive the best care and enjoy the best quality of life.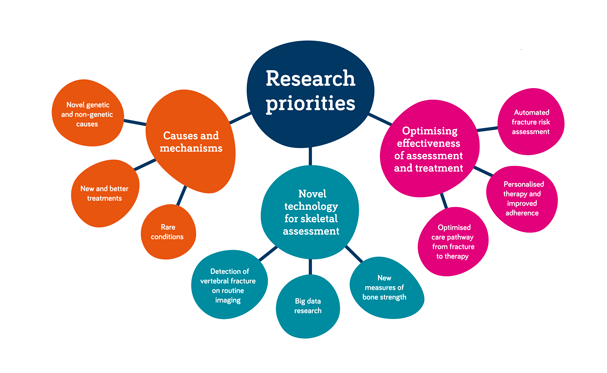 The Research Roadmap will identify where funding and research effort needs to be focused to achieve a future without fragility fractures. 

This graph demonstrates two contrasting bone health trajectories across life: one likely to end with fractures, pain and disability, and one resulting in healthy skeletal aging.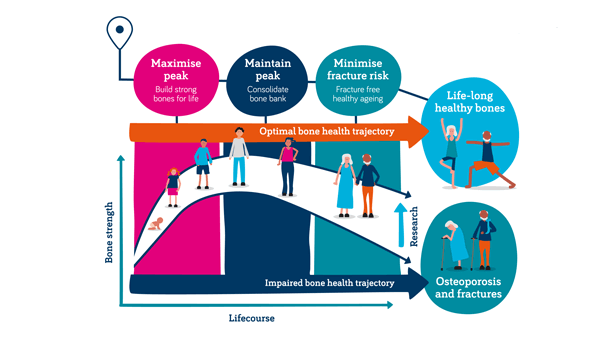 The roadmap will:

• Be used by patients to see our progress working towards a cure for osteoporosis
• Help raise public awareness of osteoporosis and the need for everyone to take bone health seriously
• Attract fundraising to support our research over the next three to five years
The Research Roadmap will advance our understanding of this terrible disease and ultimately provide a route to a cure for osteoporosis, bringing hope to future generations.
- Academy Chair, Professor Juliet Compston


The Research Roadmap will take the Academy on a journey to an eventual osteoporosis cure by improving our understanding of the causes, developing new technologies and perfecting therapeutic interventions to optimise bone health across the whole life. This will ensure that everyone who is at high risk of fracture is identified, assessed and treated appropriately.


Questions about the roadmap?
research@theros.org.uk