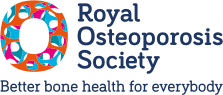 Research Grants Assessment Panel
Our Research Grants Assessment Panel consists of scientific and lay members and plays a crucial role in the success of our research programme.
The role of the Panel
Oversee the processes involved in the research grants programme

Make recommendations to the Board of Trustees on the allocation of research funding, in line with the charity's strategic direction and Research Roadmap. 

Advise the charity in development of its Research Strategy, in line with the overall strategic direction

Comply with Research Grants Assessment Panel Code of Conduct and the charity's Conflicts of Interest policy.
Panel members
The panel aims to reflect a fair balance of experience and scientific disciplines, with views from all members given equal weighting.
Scientific
Chair: Professor Jon Tobias
Vice-Chair: Dr Stephen Tuck

Professor Kate Ward

Professor Celia Gregson

Professor Geeta Hampson

Dr Terry Aspray

Dr Carolyn Greig

Dr Zoe Paskins

Dr Sarah Allison

Dr Katherine Staines

Dr Camille Parsons
Lay
Patricia Williams

Valerie Farr

Angela Beattie
Useful downloads:
We're driving research and the development of new treatments, working towards a future without osteoporosis.
How you can help