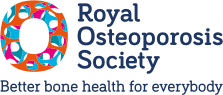 NICE decision not to recommend romosozumab for treating severe osteoporosis is very disappointing.
Impact | Research | Media releases
25 Nov 2021
The decision by NICE not to recommend romosozumab for treating severe osteoporosis is very disappointing. Romosuzumab is the first new osteoporosis treatment for over ten years and has been shown to be highly effective in preventing fractures in women with postmenopausal osteoporosis.
The treatment is given as a monthly injection for 12 months and works in a similar way to the long-standing treatment, teriparatide, to increase bone formation. However, unlike teriparatide, romosozumab also reduces bone breakdown and so leads to large increases in bone mineral density and bone strength.
Romosuzumab is especially useful for those who cannot have teriparatide for a range of health and other reasons, such as people with high calcium levels and those who are unable to self-administer the daily injections – romosozumab is a monthly injection that could be given by a community nurse or carer. Teriparatide is also only licensed to be given once in a person's lifetime.
Christine from Silsden, West Yorkshire, cannot have teriparatide again because she has already received the once in a lifetime treatment eight years ago. Sadly, because of this, she has now gone on to experience more spinal fractures, despite continuing the routine treatment she has been given. Christine recently shared her story with NICE.
Chair of the Royal Osteoporosis Society, Professor Neil Gittoes, said:
"This is a very disappointing decision. Although we have a range of osteoporosis treatments which work really well for most people with osteoporosis, romosozumab's novel mechanism of action has the potential to revolutionise our approach to treating those people with severe disease who are at very high risk of fracture, especially when it is used as their initial treatment."
The decision is even more disappointing because romosozumab has been available in the EU for the last two years and in Scotland for the last year, as well as in Northern Ireland. People with severe osteoporosis in England and Wales, and their healthcare professionals, are missing out on the same choice of treatments as their counterparts across the UK and internationally.
ROS Chief Executive, Craig Jones said:
"Osteoporosis is a life-changing condition and people living with a severe form of the disease in England and Wales are being put at a disadvantage with their treatment options. We hope that we can work with NICE through their consultation to find a way forward on this important issue. We encourage healthcare professionals and individuals to join us in responding to their consultation to ensure equality in the treatment options available across the UK."
You can find out more about the NICE consultation on their website: https://www.nice.org.uk/guidance/indevelopment/gid-ta10828/consultation/html-content-2.