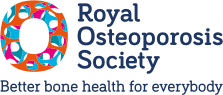 New House of Lords discussion about the need to level up Fracture Liaison Services (FLS)
Head office
09 Nov 2021
ROS thanks Peers in the House of Lords yesterday (8 November 2021) for their discussion of the merits of ensuring access to Fracture Liaison Services (FLS) for all – the subject of ROS's main campaign this year. The exchange followed a question by the Co-Chair of the All Party Parliamentary Group (APPG) on Osteoporosis and Bone Health, Lord (Guy) Black. The transcript is as follows:
Question
3.05pm
Asked by
Lord Black of Brentwood
To ask Her Majesty's Government what support, if any, they intend to provide to the National Health Service to ensure full coverage of Fracture Liaison Services throughout England.
Lord Black of Brentwood
(Con)
I beg leave to ask the Question standing in my name on the Order Paper and note my interest as co-chairman of the APPG on Osteoporosis.
The Parliamentary Under-Secretary of State, Department of Health and Social Care
(Lord Kamall) (Con)
I thank my noble friend for raising this issue and for the work he has done as part of the all-party group. I look forward to reading the report it is writing on this important service. The NHS has prioritised the fracture liaison service as a key part of its elective recovery plans, after this was a recommendation from the best musculoskeletal health pathway improvement programme. NHS England is working closely with integrated care systems to support the implementation of this and other services.
Lord Black of Brentwood
(Con)
I thank my noble friend for that Answer. He will be aware that fracture liaison services are vital for the identification and treatment of osteoporosis. That silent disease, as it is known, causes over half a million broken bones each year—one every minute—and as many deaths, resulting from fractures, as lung cancer and diabetes. The FLS is the world standard for fracture prevention, yet too many suffering from osteoporosis are unable to access the service. Is my noble friend aware that, when the Royal Osteoporosis Society surveyed NHS trusts in England, only 51% confirmed they provided the service and many of those are underfunded? Can he tell us what action the Government will take to reduce such clear health inequalities and make sure that fracture liaison services are available to all?
Lord Kamall
(Con)
I thank my noble friend for highlighting the importance of this issue. There are MSK leads in local regions who have the ability to focus on what is best for their local region, with the incorporation of key performance indicators related to the FLS within the national clinical audit. NHS England has also convened a group of key clinical opinion leaders to develop an evidence-informed integrated secondary fracture prevention pathway for sharing with integrated care systems. There are many other issues that I could mention, and I would be happy to write to my noble friend.
Lord Brownlow of Shurlock Row
(Con)
My Lords, I declare my interest as a donor to and patron of the Royal Osteoporosis Society and a member of the osteoporosis APPG. As my noble friend said, fracture liaison services are the world standard for secondary fracture prevention. According to the Royal Osteoporosis Society, for every £1 spent on FLS in the United
Kingdom, the taxpayer can expect to save £3.28. By levelling up FLS provision to cover everyone over the age of 50 in the United Kingdom, we could prevent just under 5,700 fragility fractures every year, saving the taxpayer £65.7 million. Could the Minister confirm that the Government will invest further in prevention as well as cure?
Lord Kamall
(Con)
I very much agree with my noble friend that the prevention of illness is as important as the cure. In conversations I have had with the NHS and other healthcare professionals, there is a focus on prevention. Some noble Lords may remember the debate we had a couple of weeks ago, focusing on the prevention of obesity rather than treating its symptoms. The NHS is prioritising FLS and similar services when it comes to prevention, understanding that this benefits not only patients but taxpayers.
Baroness Bull
(CB)
My Lords, I declare my interest as an ambassador for the Royal Osteoporosis Society. Vertebral fractures are the most common osteoporotic fractures, but with 70% of these going undiagnosed, the opportunity for early identification of osteoporosis is missed. Does the Minister support the recommendation of the Royal Osteoporosis Society that all diagnostic imaging services should be required to routinely look for and report on vertebral fractures in any spinal imaging they undertake, whatever its primary purpose? Does he agree that this reporting should be unambiguous and actionable, via the FLS where possible, so that patients are put on the right pathway for osteoporosis assessment and care as soon as possible?
Lord Kamall
(Con)
The department and the NHS continue to work with interested groups to expand the understanding of the wide-ranging needs of people across the country. One example is NHS England's Covid-19 MSK—musculoskeletal—stakeholder group, which is advising on the impact that lockdowns have had on the physical and mental health of those with MSK conditions. Collaborating with NHS England were the British Orthopaedic Association, the British Society for Rheumatology, the Chartered Society of Physiotherapy, the Arthritis and Musculoskeletal Alliance, and Versus Arthritis. Self-managed resources for patients are being developed. I will write on the specific question that the noble Baroness asked.
Baroness Walmsley
(LD)
My Lords, could the Minister say what research is being carried out to establish the extent to which universal provision of fracture liaison services could relieve the pressure on hard-pressed GPs, ambulance services and A&E departments?
Lord Kamall
(Con)
NHS England and others are well aware of the need to reduce the pressure on GPs and other services that the noble Baroness mentioned. That is why they very much welcome the investment in 100 community diagnostic centres, not only on NHS premises but in places such as football stadiums, shopping centres, and so on, making sure that there is more access to these services and that patients can be seen quicker and more speedily.
Baroness Merron
(Lab)
My Lords, there is no inevitability about osteoporosis and broken bones as the result of getting older, and yet osteoporosis affects 50% of all women, with those going through the menopause and after menopause experiencing it at a higher rate of incidence due to the reduction in oestrogen levels. Does the Minister acknowledge that two-thirds of women are not getting the treatment that they need, and that this was the case even before the pandemic? What steps are the Government taking to improve access by women to HRT and treatment for osteoporosis?
Lord Kamall
(Con)
The noble Baroness raises an important point. A number of people are still waiting to be seen; NHS England is very much aware of the backlog and wants to address it. As a key part of the elective recovery plans, NHS England is working with a number of local integrated care systems to establish a greater number of clinics, as well as with community diagnostic centres, and is developing business cases. NHS England is also working with experts in the field of musculoskeletal health to improve patient pathways and to find new opportunities that, over time, will improve patient care and access.
Lord Lexden
(Con)
Do the Government accept the estimate provided by experts that some 90,000 people a year are missing out on the bone-strengthening medication that they need? What is being done to tackle this problem?
Lord Kamall
(Con)
My noble friend raises an important point. We accept this estimate; we are working hard to remedy it and to provide the healthcare that people need. The NHS has established the Best MSK Health national improvement programme, which is focused on improving the whole pathway for those with MSK conditions. That programme will include identifying and tackling variations in access, outcomes and experiences. I am also encouraged to see that the NHS is keeping FLS as a priority in its recovery plan, which includes plans to deliver more of these services across the country. On top of that, the Office for Health Improvement and Disparities is looking specifically at the issue of disparities, not only for MSK conditions but for others.
Baroness Masham of Ilton
(CB) [V]
Can the Minister ensure that people living in rural areas who are at risk of osteoporosis will be able to be diagnosed by a DEXA scan? Is he aware that this opportunity has been turned down for the local hospital at Northallerton, despite the wishes of the consultant and the Friends of the hospital who raised the money to buy one? What can be done about that?
Lord Kamall
(Con)
I am not sure about the specific case that the noble Baroness raises, but I will write to her. However, generally, there is an investment of £2.3 billion to increase the volume of diagnostic activity and to roll out at least 100 community diagnostic centres, to make sure that we are taking diagnosis closer to patients in their communities.
Lord Hunt of Kings Heath
(Lab)
My Lords, I do not understand. The noble Lord and his Ministers are taking powers in the health Bill going through the
Commons at the moment to issue directions to NHS England. So why on earth can he not issue a direction to NHS England to simply say that every integrated care system must have one of these services, given the evidence that noble Lords on his side of the House have given about the benefit of doing so?
Lord Kamall
(Con)
The Government recognise the importance of FLS, as does the NHS. That is one of the reasons why they are looking to roll out these community diagnostic centres, to make sure that the technology and the scanning is as close to the patients as possible. Just this morning, I had a meeting with one supplier who is talking about a partnership with a number of integrated care systems to make sure that they roll out the systems as close to patients as possible.
The Deputy Speaker
(Lord Faulkner of Worcester) (Lab)
My Lords, the time allowed for this Question has now elapsed. That concludes Oral Questions for today.
Find out more about our campaigning work.