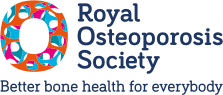 Our campaigning work
There are 3.5 million people living with osteoporosis in the UK and someone breaks a bone every minute because of it.
Considered, wrongly, as an inevitable part of getting older, we don't hear the same conversations about osteoporosis as we do with other chronic conditions. It is known as a 'silent disease', but for people living with the condition it can be life-changing.
Our campaigning work is aiming to change that – breaking the silence on osteoporosis and the importance of bone health to achieve a future without osteoporosis.
Campaign for 100% FLS - Sign our petition
We have launched a national campaign calling for 100% Fracture Liaison Service (FLS) coverage in England, so that everyone can have access to the care they need.
This is following the APPG inquiry into the provision of FLS last year, which revealed that only half of Trusts in England provide an FLS (51%), compared to 100% coverage in Scotland and Northern Ireland.
We need 10,000 people to sign it so that the Government must respond. Help us make a difference and sign our petition today.
By signing the petition, you can make a difference to people across England who don't have access to the care they need because of where they live.
All-Party Parliamentary Group
We have launched the All-Party Parliamentary Group on Osteoporosis and Bone Health, and provide the Secretariat for the group.
All-Party Parliamentary Groups (APPGs) are cross-party groups of parliamentarians, from both the House of Commons and the House of Lords, that meet to discuss a particular issue of concern. These groups involve other interested parties and offer the opportunity to raise awareness of a topic and drive forward work in the area.
Meetings have taken place throughout 2021 and an Inquiry into the postcode lottery for Fracture Liaison Services has been undertaken. Find out more about the group and read the Inquiry report.
Life with Osteoporosis Report: the untold story
We asked people living with osteoporosis across the UK to tell us what life is like for them, and how osteoporosis affects their everyday life. Over 3,000 people responded, sharing their stories.
Our Life with Osteoporosis 2021 report shows the severe impact the disease can have on people's lives, their work and relationships. Read Life with Osteoporosis 2021
We'll be using the report to influence Government and policy makers to do better for people with osteoporosis. Find out more and get involved.
Policy manifesto
Osteoporosis affects 3.5m people in the UK, but it's known as the "silent disease", because of under-diagnosis, under-treatment and low public awareness. Now is the time to break the personal, societal and financial impact, and take action to put an end to the dire consequences of fractures.
Read our policy manifesto:
Breaking the Silence - A Manifesto for a Future without Osteoporosis
Get involved
Join us to demand #FairnessOnFractures.
Osteoporosis affects 3.5 million people across the UK and costs the NHS over £4.6bn per year. Known as the 'silent disease' it causes over half a million broken bones each year—one every minute—and as many deaths, linked to fractures, as lung cancer and diabetes.
Parliamentarians, whether in the UK Parliament, Welsh Senedd, Scottish Parliament or Northern Ireland Assembly all have a significant influence over health policy and priorities.
We need your help to tackle the postcode lottery for access to Fracture Liaison Services (FLSs) and demand #FairnessOnFractures from your local parliamentarian.
Find out more about lobbying your MP or other elected official.
You stay up to date with all of our campaigning work by following us on social media @RoyalOsteoSoc.
Stay up to date with our campaigning work
Follow us on social media - @RoyalOsteoSoc