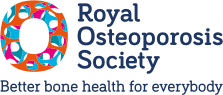 Reducing your risk of broken bones
Making changes to your lifestyle, taking your osteoporosis medication correctly, and making practical changes to your everyday life, can help reduce your risk of breaking a bone.
Any positive change is good. But the more changes you make, the more effective they are likely to be in reducing your risk.
Let us help you identify where you can start making changes. Our specialist nurses are here for you, if you'd like to discuss how you can reduce your risk further.
Further information
Get support from a Specialist Nurse
Contact our free Helpline for tailored information about osteoporosis and bone health:
We work to improve the bone health of the nation and support everyone with osteoporosis to live well.
How you can help