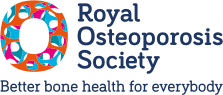 Recovering from a broken wrist
If you've broken your wrist, rest assured it should heal as normal and is unlikely to cause any long term complications.
A broken wrist takes between six and 12 weeks to heal.
Treatment procedure
In most cases, a plaster cast applied in hospital to stabilise the break and aid healing. You don't normally need to stay in hospital once the cast is applied.
Occasionally, an operation is needed to realign the bones. Wires are used to hold the bones in position and a partial cast is applied during the operation. After a few days, when the swelling has gone down, a full cast is applied.
Healing time
The plaster cast stays on until the bone has healed. This usually takes about six weeks.
Once the case is removed, you can start some exercises to help strengthen your muscles and return to normal activities.
Possible long-term complications
Occasionally, a broken wrist can cause longer-term problems, such as:
You can reduce the chance of developing CRPS by doing any exercises that are recommended to you before and after the cast is removed.
Get support from a Specialist Nurse
Contact our free Helpline for tailored information about osteoporosis and bone health: