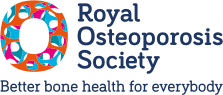 Recovering from a broken hip
If you've broken your hip, rest assured it should heal as normal. If your general health is lower when you break your hip, you may take longer to rehabilitate after surgery and return to living independently.
Treatment procedure and healing
Operation
A broken hip usually needs an operation to fix or replace the top of the thigh bone.
The operation can be carried out with a general anaesthetic, or by numbing the lower half of your body with an injection in your spine.
The operation should happen as soon as possible after you break your hip. But surgery may be delayed if you have a urine or chest infection, anaemia or heart problems.
Recovery and rehabilitation
To give yourself the best chances of recovery, you should be getting up and about as soon as possible after your operation. This also reduces your chances of problems like a chest infection or blood clots. You usually have support from a physiotherapist and walking frame to get out of bed the day after your operation.
Take it steady at first. You'll gradually become more mobile as the days progress.
To help with the pain after your operation, you either have regular pain-relieving injections or an analgesia pump. This is a pump you control yourself to dispense safe amounts of medicine into a vein.
The length of stay in hospital can be between five days and three weeks. The amount of time depends on how fit and healthy you were before breaking your hip.
You may need a period of rehabilitation after your operation before you can go home safely. Your physiotherapist can recommend some appropriate exercises to help with your recovery.
Get support from a Specialist Nurse
Contact our free Helpline for tailored information about osteoporosis and bone health: