Senior Leadership Team
Chief Executive
Craig Jones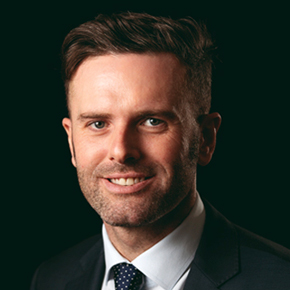 Craig Jones joined the Royal Osteoporosis Society from the Advertising Standards Authority, where he was Director of Communications.
Craig has held leadership roles in membership and regulatory bodies over the last decade and sits on the Board of the Royal College of Anaesthetists. He also serves as a Lay Member of the National Organ Donation Committee at NHS Blood and Transplant.
Craig practised as a government lawyer in the Home Office and, in 2006, he applied his experience of advocacy to leading a children's charity's successful campaign for new investment in socially excluded young people. Following that outcome, he was invited by a Cabinet Minister to oversee stakeholder engagement for the Equality Act.
Director of Clinical Services
Lauren Wiggins
Lauren joined the charity in January 2021. Full profile to follow.
Director of Finance and Resources
Paul Keegan
Along with his team, Paul makes sure the charity spends every pound and penny wisely, so your generous donations and fundraising can make the biggest impact possible. 
Paul joined us in January 2020, with a broad mix of commercial, financial and operational experience.
He is skilled in strategic development, commercial evaluation, system implementation and operational management, gained from senior roles in multinational organisations, including Clarks, Orange, Kraft and MTV.
Director of Development
We have appointed to this role and the new post holder will be joining us in March 2021.