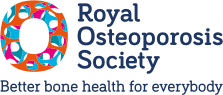 Our integrity
We know how important it is for our supporters and friends to trust in how we work, and it's something we're always open and honest about. We believe this is a vital part of operating as a charity.
Trusting that we are doing the right thing for our supporters, members and friends relies on us having a range of policies and protocols that dictate how we conduct ourselves and our business.
Here you can find more information on how we operate as a charity, how we manage data protection, complaints and other important areas of our day to day work that you may not be aware of.
How we use your information
We are committed to protecting and respecting your privacy, and keeping your information safe.
We use data from people we support and those who support us to help us make more informed decisions about the support and services we provide, and the fundraising work we do. Using data helps us make more efficient use of our resources and, ultimately, brings us closer to a future without osteoporosis.
Find out more about how we use your personal information.
Working with other healthcare organisations
We rely on donations to fund our work, along with partnerships to create a brighter future for people with osteoporosis and broken bones.
We are proud to be an independent charity that represents the voice of people we are here to support. To continue to do this, we have clear rules over how we work and partner with pharmaceutical companies and makers of medical devices.
You can find out more about the way we work with other healthcare organisations in our Healthcare Industry Statement.
Avoiding conflicts of interest
We always endeavour to work in a transparent way, which avoids conflicts of interest and upholds our standards to the highest quality.
This extends to the Board of Trustees and the Senior Management Team.
You can find out how we do this in our Conflict of Interest Statement.
Investing your donations wisely
Our Donation Policy explains our criteria for accepting and managing donations to the ROS, to ensure we're fundraising and receiving support with the interests of the people we exist for at heart.
It's a requirement that charities keep financial reserves, so we are secure in continuing our work. And we always make sure we're investing these reserves wisely.
We make decisions about how we invest funds, we do so to get the best financial gain with the minimum risk.
You can find out more about how we invest funds in our Investment Policy, and more information about our finances in our annual reports.
How we protect vulnerable people
Because we support and work with a wide range of people across the whole of the UK, it is vital we keep anyone who comes into contact with our charity safe from harm. This is a responsibility we take very seriously.
We aim to provide a safe and trusted environment that safeguards everyone, including the people we support, and those who support us.
There are a number of ways we do this, in accordance to the Care Act. You can find our more in our Safeguarding Policy.
How we handle comments and complaints
We accept there are times when we may not get things right. And we recognise how important it is, to you and to us, that every complaint is taken seriously and treated with respect and consideration.
Sometimes, receiving a comment or a complaint helps us to improve things for the future.
If you have anything you'd like to share with us - compliment, comment or complaint - find out more in our Complaints Policy.
Promoting honesty and openness
We are committed to working with the highest standards of integrity, propriety and accountability.
To help us do this, we promote an open culture with a shared sense of integrity, which allows any representative of the Royal Osteoporosis Society to confidently report suspected wrongdoing.
You can find out more in our Whistle-blowing Policy.
Ensuring equal rights for all
We operate in compliance with the Equality Act 2010, offering equality of opportunity for all who come into contact with us, regardless of their personal characteristics.
Find out more in our Equality, Diversity and Inclusion Policy.
Also see: How we make sure our health information is balanced, independent and relevant.
We work to improve the bone health of the nation and support everyone with osteoporosis to live well.
How you can help