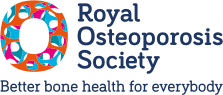 Ambassadors
We are delighted to be supported by a team of ambassadors who generously give up their time to help us raise awareness of bone health and osteoporosis.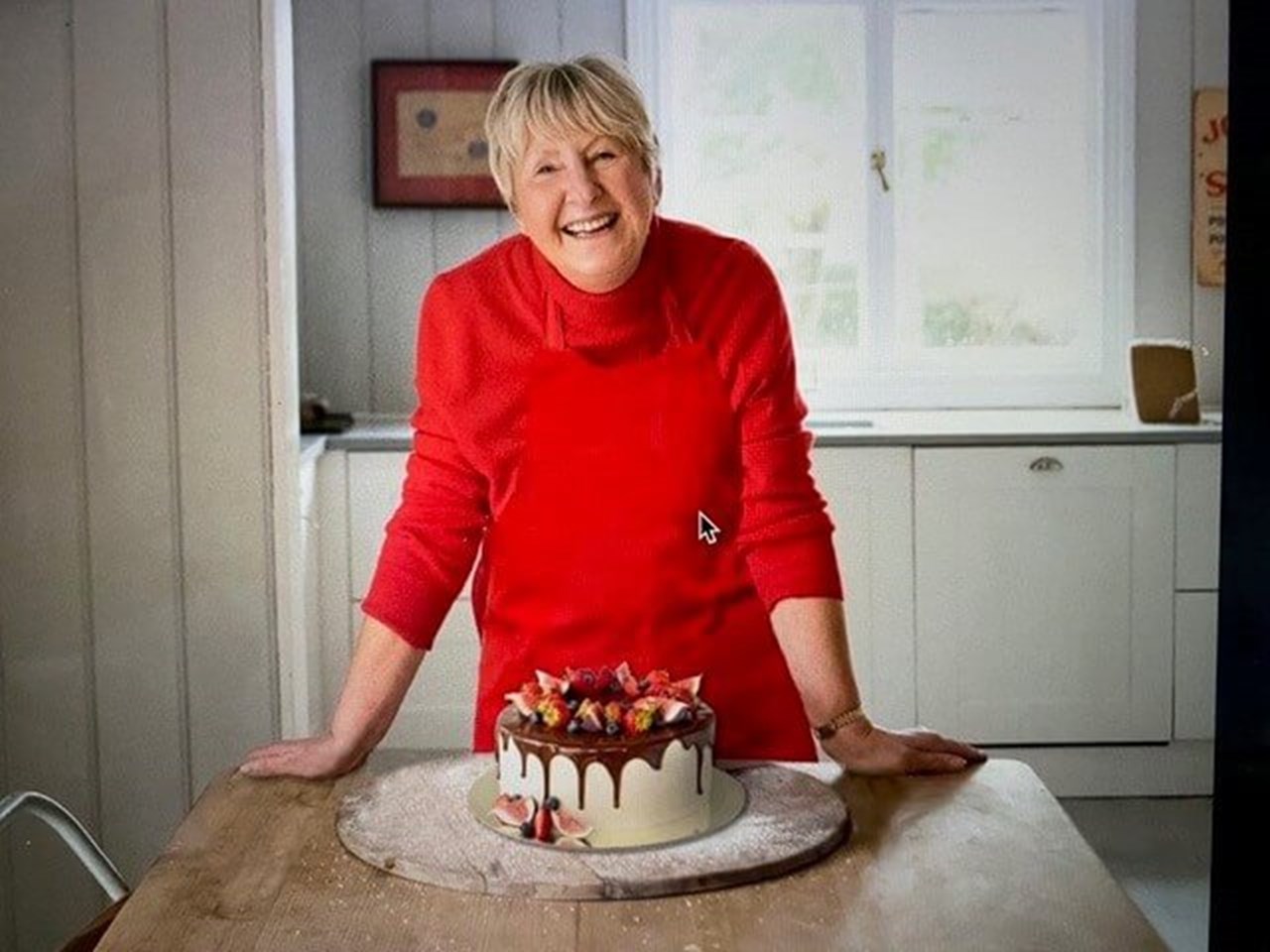 Val Stones
Val Stones was star of the Great British Bake Off in 2016 and author of The Cake Whisperer. Originally from Conisbrough, near Doncaster and now living in Somerset, Val was diagnosed with osteoporosis 17 years ago. She is a long-standing supporter of the charity and passionate about its work to support people living with the condition. Val began baking with her Nana and Aunts who all loved baking and passed on the love to her. She learned the skills of cooking on a coal Yorkshire range, how to milk a cow and make her own butter. A retired Headteacher, after over 50 years of baking for friends and family, she published her first cook book.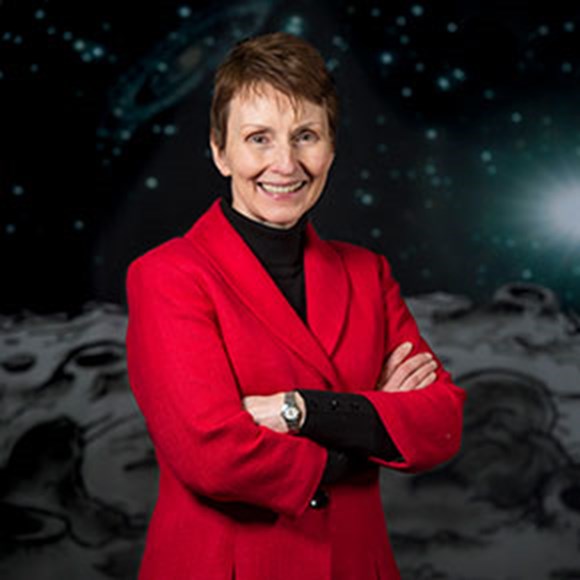 Helen Sharman CMG OBE
Helen Sharman became the first British Astronaut in May 1991 when she launched on a Russian Soyuz spacecraft. Selected from over 13,000 applicants, Helen trained intensively for 18 months in Star City, near Moscow. She spent 2 days on Soyuz and 6 days on the Mir Space Station, travelling at 17,500 miles an hour. Helen celebrates her 30th anniversary of spaceflight in May 2021. When astronauts go into space they lose bone density at a much faster rate than on Earth. Helen is interested in research into treatments for bone loss in spaceflight and how this is intrinsically linked with research into bone loss associated with osteoporosis on Earth. She is delighted to help raise awareness of bone health and how looking after bones when we're young can transform our health and quality of life when we're older.
Craig Revel Horwood
Craig is a well-known face on television in the UK and now, all over the world, as a judge on all eighteen series of BBC1's Strictly Come Dancing. He started his career as a dancer in musical theatre, progressing to choreographer and director of many hit West End shows. He returned to theatre as a performer in recent years with regular performances in pantomime and starring as Miss Hannigan in "Annie". Craig is embarking on his solo tour "The All Balls and Glitter tour" in 2022. 
Deborah Bull
Baroness Deborah Bull is a Crossbench Peer in the House of Lords and Vice President & Vice Principal (London) and Senior Advisory Fellow for Culture, at King's College London. Deborah joined King's in 2012 following a long and successful career in the arts as performer, writer, broadcaster, creative leader and commentator. She danced with The Royal Ballet for twenty years before joining the Royal Opera House Executive to develop and implement strategies for developing new art, new artists and new audiences. She was awarded a CBE in 1998 and joined the House of Lords in July 2018 where she is a member of the Select Committee on Communications.  Deborah has been involved with the ROS since 1999.
Trisha Goddard
Trisha Goddard is a British born Journalist and TV Presenter. Her 30 year career in television started in Australia and has since spanned Britain (where she fronted her own, long running talk show) and more recently the USA. Trisha has always been committed to mental health and wellbeing and in doing so is very open about her own struggles.
In 2008, Trisha was warned that her bones would lose strength as a result of her breast cancer treatment - unless she took decisive action. Trisha is sharing the lessons from one of the toughest periods of her life as a message of hope for people of all ages: that by taking action to strengthen your bones, we can all live better in older age and avoid the pain and disability of osteoporosis.
Miriam Margolyes OBE
Diagnosed 10 years ago with osteoporosis in her spine, Miriam was introduced to the charity during our 30th anniversary celebrations at Clarence House.
Oxford born, Miriam is a veteran of stage and screen. Winner of the BAFTA Best Supporting Actress award in 1993 for The Age of Innocence, Best Supporting Actress at the 1989 LA Critics Circle Awards for her role in Little Dorrit and a Sony Radio Award for Best Actress in 1993 for 'Oliver Twist'.
Nerys Hughes
Welsh-speaking Nerys was born in Rhyl, North Wales. She starred as Sandra in 'The Liver Birds' which ran for over eleven years. It was playing this role that won Nerys 'Comedy Actress of the Year'. She followed this with the title role in 'The District Nurse' for the BBC which was written for her and won her the coveted Variety Club 'Television Actress of the Year' Award'. Nerys enjoys being a regular narrator of audio books, including an all-star recording of 'Under Milkwood' directed by Anthony Hopkins, as well as television documentaries. Nerys received a BAFTA Wales special award for Outstanding Contribution to Television. Her sister, Elinor, has osteoporosis.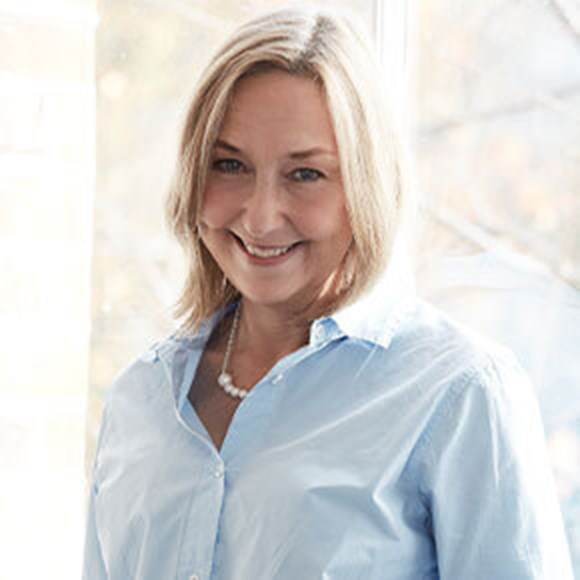 Cath Kidston MBE
Cath Kidston MBE is known the world over as "The Queen of Print". She founded her eponymous brand in 1993 starting with one small shop in West London and went on to build Cath Kidston Ltd into a global brand with some 170 stores and a multi-channel business worldwide. In 2017 she stepped down from the Cath Kidston Group and founded a new solo venture, JOY OF PRINT, a creative design studio. Her work may now be found in collaboration with other brands. Cath has also published a number of successful lifestyle books, her most recent being 'A Place Called Home' published by Pavilion books. Cath has first-hand experience of osteoporosis, having suffered from several fractures as a result of the condition and seen the wide-reaching effects it can have on day to day life.
Liz Earle MBE
Liz Earle MBE has been a trusted authority in the world of wellbeing for over 30 years. She has written over 35 books on many aspects of nutritional, hormonal and gut health, as well as being a regular wellness TV presenter and podcast host. She is passionate about improving the health of mid-life women and beyond, especially helping women from all backgrounds achieve a better 'second half'. Liz has put her name to several successful brands including Liz Earle Wellbeing a high-quality lifestyle magazine, and Liz Earle Fair & Fine, an award-winning range of ethical, Fairtrade jewellery. In 2010, Liz founded the charity, LiveTwice. In 2017 Liz was the 'face' of our 'A message to my younger self' campaign.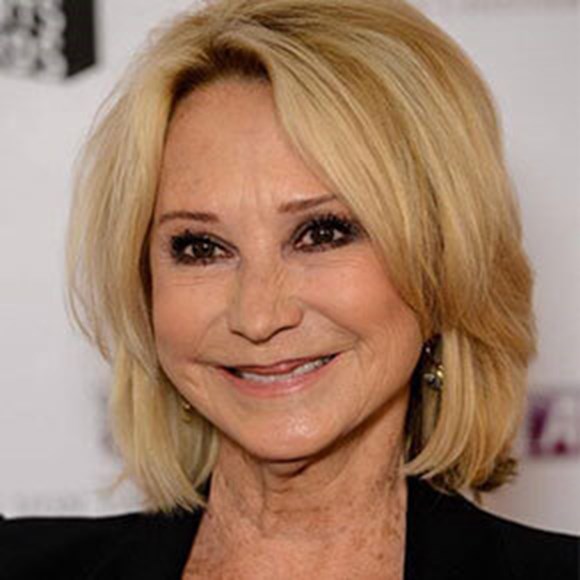 Felicity Ann Kendal CBE
Felicity Kendal is a British actress who is a veteran of the stage and screen. She shot to fame in the 1970s with her career defining role at 'Barbara Good' in popular sitcom the Good Neighbours. Kendal has made important contributions to stage, such as playing Desdemona to Paul Scofield's Othello and a memorable Viola in a BBC production of Twelfth Night (1980). Kendal starred in many of the first productions Tom Stoppard's plays and she continues to perform regularly in London's West End. Her credits on the screen are also extensive. Most recently she featured in the iconic Dr Who (BBC) as 'Lady Clemency Eddison'. She was made a Commander of the Order of the British Empire (CBE) in 1995. Felicity's mother was diagnosed with osteoporosis, which led to her contribution to the ROS.
Susan Hampshire CBE
Susan began acting while at school, and made her first film appearance at the age of 9 in Woman in the Hall. Having trained in theatre while working as Assistant Stage Manager at Bognor Regis repertory, she made her West End debut at the age of 18. In the 1967 BBC television adaptation of The Forsyte Saga which made her a household name and won her the first of her three Emmy Awards. Susan was diagnosed as dyslexic at the age of 30 and she was appointed Officer of the Order of the British Empire (OBE) in the 1995 Birthday Honours for services to dyslexic people and Commander of the Order of the British Empire (CBE) in the 2018 New Year Honours for services to drama and charity. Susan has been involved in a huge number of different activities at the ROS, from championing trust donations through to hosting a carol concert at Bath Abbey.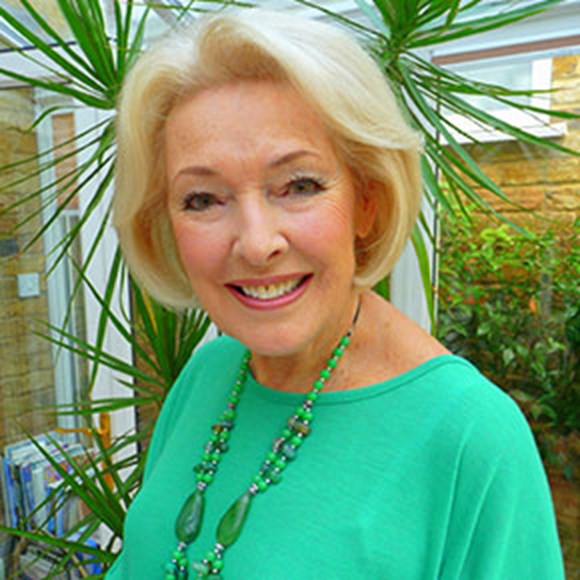 Diana Moran BEM
Diana Moran BEM, also known as the "The Green Goddess" was one of the original team to launch BBC Breakfast Television in the UK in 1983, and for over 4 years she spearheaded the fitness awareness of the 80's. In 2021 she is still working as a fitness guru, broadcaster and writer.
Her 16th book "Beating Osteoporosis" published in 2019 contains the facts, treatments, and exercises to help guard against the bone disease osteoporosis, and to reduce the risk of falls and resulting fractures. In 2019 The Queen honoured Diana with the British Empire Medal for her services to charity and she received a "Women of Influence" Award for working to improve Fitness and Wellbeing in the UK. During the Coronavirus pandemic BBC Breakfast invited Diana to return to our TV screens to encourage older viewers in particular, to stay physically and mentally fit. Now in her 80's she filmed herself doing home exercise routines calling her campaign "Keep Fit and Carry On".
Wendy Craig
Wendy Craig has quickly became one of our greatest national treasures with an illustrious career spanning over 60 years in television and film and was recently appointed a CBE on the 2020 New Year's Honours List. She is well known for her iconic roles in numerous series including Not in Front of the Children, The Forsyte Saga, Nanny, The Royal and as the much-loved Ria Parkinson in Butterflies, Doctor Who audio series. Wendy also received impressive reviews for her role throughout the second series of ITV's Unforgotten. Wendy also has a vast repertoire of theatre credits and starred in numerous productions at the Royal Court, in the West End.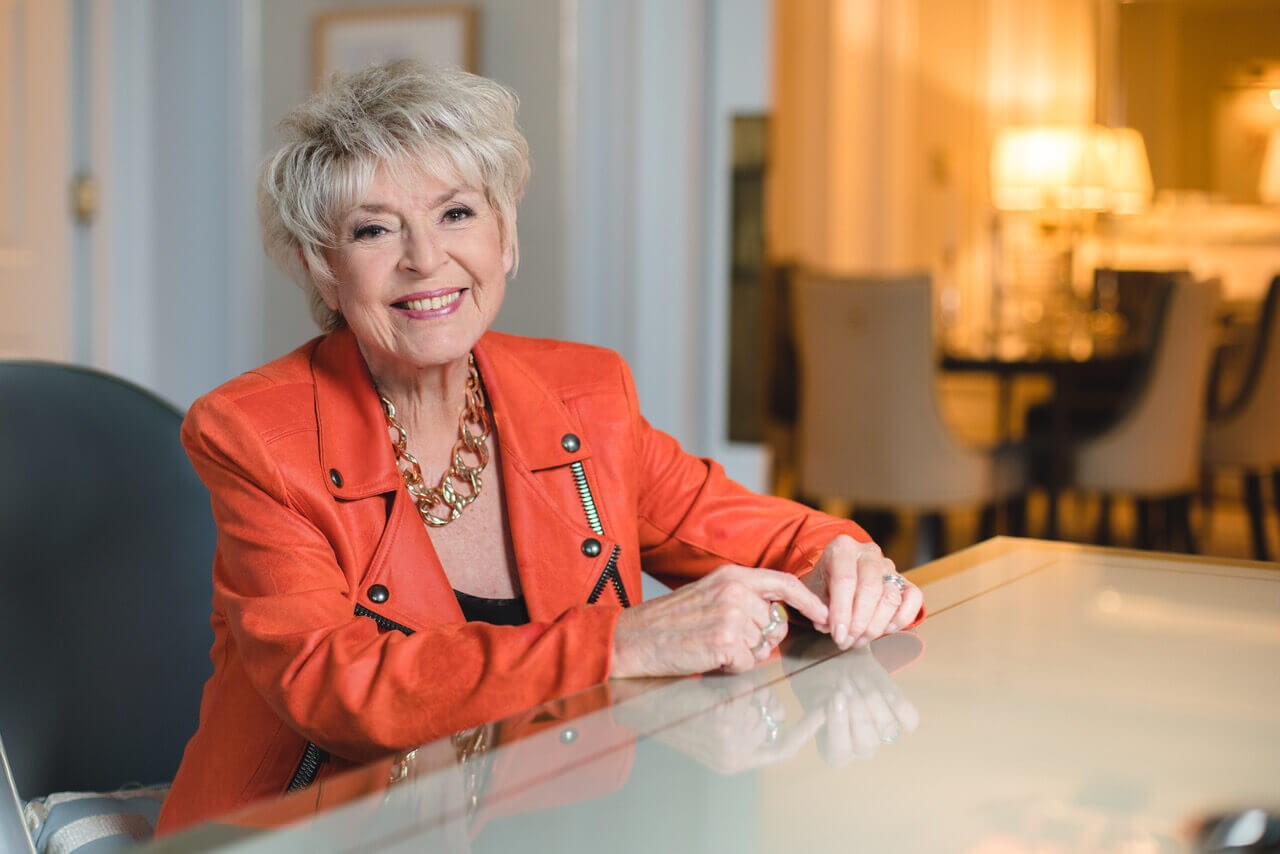 Gloria Hunniford OBE
From chat show and current affairs host to presenter of lifestyle and consumer programmes, Gloria is one of the few broadcasters who can genuinely claim to embrace the spectrum of popular culture. A prolific and talented broadcaster, Gloria has long championed the role of the solo female presenter. In 1982 she became the first woman to have her own daily radio show on BBC Radio 2, which she presented continuously for 13 years — and she was one of the first female broadcasters to host her own chat show with the highly successful, Sunday, Sunday.
Gloria has been a presenter for series including Rip-Off Britain, a regular news reviewer for ITV's This Morning, reporter for The One Show and is a regular panellist on Loose Women for ITV. In June 2017 she celebrated 70 years of showbusiness in a special 'This Is Your Life' edition of Loose Women, hosted by Eamonn Holmes.