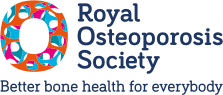 Research Roadmap

One in two women and one in five men will suffer a broken bone because of osteoporosis in their lifetime. That's why our Osteoporosis and Bone Research Academy has launched a ground-breaking Research Roadmap, developed by leading clinicians and academics, and those living with osteoporosis. 

The aim of the Research Roadmap is to bridge the gap in knowledge and focus research priorities for the next three to five years. This will lead to improved understanding about the causes of osteoporosis, new technologies and enhanced therapeutic interventions to optimise bone health, and everyone who is at high risk of breaking a bone being identified, assessed and treated appropriately. Read the full roadmap here.


The Research Roadmap will advance our understanding of this terrible disease and ultimately provide a route to a cure for osteoporosis, bringing hope to future generations.
- Academy Chair, Professor Juliet Compston
How the roadmap will be used
The roadmap will be used:

• By patients to see our progress on working towards a cure for osteoporosis;
• To help raise public awareness of osteoporosis and the need for everyone to consider their bone health;
• To attract fundraising to support research over the next three to five years.
The roadmap was launched to experts in the field of osteoporosis and bone health in December 2020 at the digital learning event Osteoporosis Online. The roadmap is available to read in full here and an academic paper will follow in 2021.
Find out more about the Academy committee, working groups and patient advocates who have supported the development of the roadmap.
Questions about the roadmap?