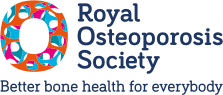 Leading the way in osteoporosis research
The Osteoporosis and Bone Research Academy is a collaborative venture with patients at its heart, bringing together the leading researchers, clinicians and academics in the field to advance scientific knowledge and work towards beating osteoporosis. 
The Academy's objectives are to: 
Co-ordinate work programmes to identify research needed to beat osteoporosis

Broker new partnerships and collaborations

Engage, nurture and back the best and brightest minds to unlock new discoveries

Influence future funding for research

Put the voice of people affected by osteoporosis at the heart of research
The Academy consists of an Academy Advisory Committee which, with the Chair, Vice-Chair and the charity's Director of Clinical Services, oversees the outputs of the following three Working Groups.
Causes - Understanding the causes and mechanisms of osteoporosis.
Technology -

Developing novel technologies for skeletal assessment.

Effectiveness - Optimising the effectiveness of assessment and treatment. 
Public and Patient Involvement
So the needs of people with osteoporosis are at the heart of all the research we do, patients and their representatives form part of all our Academy Committees and Working Groups.
The Patient Advocate members of the Academy use their knowledge and experience to provide a unique and valuable perspective, which helps shape the development of the Academy's research.
I really welcome the Royal Osteoporosis Society's commitment to involving patients and the public in all areas of their work. I hope that by being part of a team of patient advocates in the Academy, we can help to share our insights from a patient perspective - contributing to the relevance and effectiveness of research - Academy Advisory Committee Patient Advocate - Mary Bishop
Research Roadmap
The Research Roadmap, developed by the Academy, was published in 2021 and represents the culmination of the first phase of the Academy workplan. The Research Roadmap sets out the identified knowledge gaps in osteoporosis research and the key research priorities for the coming years. Find out more about the Research Roadmap here.
Questions about the Academy?
We're driving research and the development of new treatments, working towards a future without osteoporosis.
How you can help