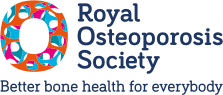 Research
Supporting ground-breaking and pioneering research aimed at improving the prevention, diagnosis and treatment of osteoporosis.
Over the past 30 years, the Royal Osteoporosis Society (formerly the National Osteoporosis Society) has invested over £5.2 million in more than 130 projects.
These projects have greatly enhanced our knowledge and understanding of osteoporosis, leading to vast improvements in diagnosis and treatment.