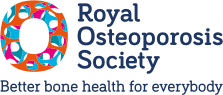 Log in
If you're a member, please activate your account to get started. Once you've activated your account, please use the email and password boxes below to log in.
If you have any questions, please contact membership@theros.org.uk, or call 01761 473287.
Healthcare Professionals
Please click here to log in or set up a new account to access all eLearning courses, training and educational information


Don't have an account?
Register today. It only takes a few minutes.