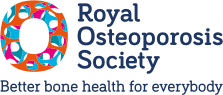 ROS welcomes NICE decision on new osteoporosis treatment
Media releases | Impact
01 Apr 2022
The ROS has welcomed the decision by the National Institute for Health and Care Excellence (NICE) to recommend the first new osteoporosis drug treatment of its kind for over a decade.
Romosozumab, which has been shown to be highly effective in preventing fractures in postmenopausal women with severe osteoporosis, is one of only two treatments that help to promote bone formation, and the first to reduce bone loss at the same time.
The approval of romosozumab offers additional drug treatment options, particularly for those who are unable to take other medications or self-administer daily injections. It's been available in Scotland and across Europe for some time, but not in England and Wales until now.
At the beginning of the year, ROS and over 100 NHS clinicians called on NICE to change its provisional decision, which was to decline to recommend romosozumab. The clinicians' appeal was made in a joint letter published in the Sunday Times in January.
NICE today (1 April) announced that after further review, its technology appraisal committee had made the decision to recommend romosozumab for treating severe osteoporosis in people after menopause who are at high risk of fracture, if they have had a major osteoporotic fracture within 24 months.
Craig Jones, Chief Executive of the Royal Osteoporosis Society, said:
"This is a major step forward for people living with severe osteoporosis. We're pleased that NICE has listened to the views of clinical experts and patient advocates. Now, no matter where people live in the UK, healthcare professionals and eligible patients will have the same range of treatment options.
"The decision to approve the new medication is a reminder that there are safe, effective therapies and treatment options available to help prevent fractures and enable people to live well with osteoporosis.
"The crucial next step is to end the postcode lottery for Fracture Liaison Services, which remains a stubborn barrier to people's ability to get a timely diagnosis and treatment. Closing the eye-watering treatment gap for osteoporosis depends on ending the inequalities in local services across the NHS".
You can find out more about the NICE consultation on their website: https://www.nice.org.uk/guidance/indevelopment/gid-ta10828/consultation/html-content-2. 
For more information on romosozumab, visit: https://theros.org.uk/information-and-support/osteoporosis/treatment/romosozumab-evenity/