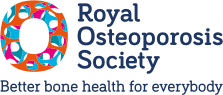 ROS comments on cow collagen supplement for osteoporosis
Head office
29 Sep 2021
The Royal Osteoporosis Society (ROS) is aware of a new cow collagen supplement which claims to increase bone density if taken daily, therefore potentially having benefits for people living with osteoporosis and others concerned about their bone health.
Having reviewed the publicly available evidence, it is still unclear if this supplement does indeed increase bone density. The current evidence comes from small studies which show some conflicting results – one study reported increased bone density and biochemical results consistent with increased bone formation, but another study reported results indicating a decrease in bone formation. Further research in larger groups of individuals will be needed to give a clear answer about the potential benefits of this supplement.
If you are living with osteoporosis, until there is more conclusive evidence you should continue to discuss your bone health with a doctor or healthcare professional. You can also call the free ROS Helpline to talk to one of our specialist nurses on 0808 800 0035 or email nurses@theros.org.uk.
There is more information about how to reduce your risk of osteoporosis and broken bones on the ROS website, including a bone health checklist.