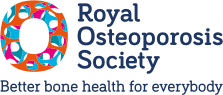 Join us for an exclusive evening with astronaut Helen Sharman, CMG OBE
Media releases
04 Oct 2021
British Astronaut Helen Sharman CMG OBE shares account of her time in space at a charity event for the Royal Osteoporosis Society this November.
The Royal Osteoporosis Society (ROS) is offering a unique opportunity to enjoy an evening at the renowned Royal Institution, while gaining a fascinating insight into Helen Sharman CMG OBE's experience as an astronaut as she celebrates 30 years since her first space flight.
Up to 400 guests will be able to attend the charity fundraising event hosted by the Royal Institution of Great Britain in London at 18:00 on Tuesday 23 November.
Ticket holders will enjoy a welcome drink and a chance to hear from special guest and charity Ambassador Helen Sharman, as she shares her account of living in space, how weightlessness feels, her training and preparation and adjusting to life back on Earth followed by a Q+A.
This is the first in-person event the charity has hosted since April 2019 due to Covid-19 pandemic guidelines.
ROS Head of Partnerships, Henry Mace, said:
"We are thrilled to be able to safely host in-person events again. The Royal Institution is a beautiful location, and this event is a unique opportunity to connect with others and learn something new while supporting a national charity.
"One in two women and one in five men over 50 will break a bone because of osteoporosis, but the condition and broken bones are not an inevitable part of ageing. We're the only national charity dedicated to bone health and osteoporosis, and we rely on our supporters and events like this to continue our vital work."
Tickets are priced at £25. Get your ticket here