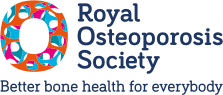 Winchester Support Group
The Winchester support group is a team of volunteers who offer people affected with osteoporosis the chance to meet other people in the area similarly affected, get information, support and ask questions about osteoporosis treatment and care.
Meetings are held in a friendly atmosphere for support and information. Family, friends and guests are welcome to our meetings. Please call to book in advance.
Programme 2022
Wednesday 19 January 2pm (Online)
Update from the ROS
Craig Jones, CEO
Wednesday 23 March 2pm (Online)
Talk by one of the ROS Specialist Helpline Nurses
Wednesday 15 June 7pm
Medical Update
Dr Neil Buchanan, Consultant Rheumatologist, Hampshire Hospitals
Wednesday 19 October 2pm
Food and Osteoporosis
A member of the Hampshire Hospitals Dietetic Department
Venue: Online or, if national guidelines permit, at St Peter's Pastoral Centre, (opposite the Library Discovery Centre), Jewry Street, Winchester, SO23 8RY.

Time: 7pm (unless otherwise stated)
Admission: £2 donation is appreciated to cover expenses. Refreshments included. 
For further information, please contact:
Winchester Volunteers
winchestervolunteers@theros.org.uk
01761 473112 or 01761 473113