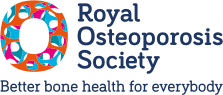 West Surrey Support Group
The West Surrey support group is a team of volunteers who offer people affected with osteoporosis the chance to meet other people in the area similarly affected, get information, support and ask questions about osteoporosis treatment and care.
Programme 2022
Monday 17 January (Online)
An introduction to the 'Buff Bones' Programme
A simple movement class led by Sara Rounce, Pilates instructor
Monday 21 March (Online)
The ROS Helpline
Talk by one of the ROS Helpline nurses, with opportunity for questions and answers
Monday 20 June (Online)
Osteoporosis Research Update
Monday 17 October (In person - venue to be confirmed)
Osteoporosis Update
Dr Rod Hughes, Consultant Rheumatologist at Ashford and St Peter's Hospitals NHS Foundation Trust
Venue: Online. Please contact West Surrey Volunteers to secure your place and to receive the link to use on the night.
Time: 7pm
Admission: Free
For further information, please contact:
West Surrey Volunteers
westsurreyvolunteers@theros.org.uk
01761 473113