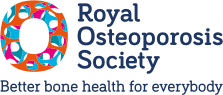 Southampton and District Support Group
The Southampton and District Support Group is a team of volunteers who offer people affected with osteoporosis the chance to meet other people in the area similarly affected, get information, support and ask questions about osteoporosis treatment and care.
Programme 2022
Tuesday 12 April (Online)
Looking Forward
Tuesday 17 May
Open Meeting and catch up. Join us for our inaugural face to face meeting at St Marks Church Hall 
Tuesday 21 June
Hearing dogs for the deaf
Steve Beal with Jemma his dog
Tuesday 19 July
Talk by Christine Hill of Age Concern
Tuesday 20 September
'Steady, Strong, Straight' - a talk on exercise
Sally-Ann Belward, Falls Clinical Lead Physiotherapist at Solent NHS Trust

Tuesday 18 October
Orange Day (prize for best outfit)
Tuesday 15 November
Soft Tissue Therapy
Sue Wells, Soft Tissue Therapist
Tuesday 20 December
Seasonal Gathering
Venue: St Marks Church Hall, Archers Road, Southampton, SO15 2LU (unless marked as an online meeting).
Please contact the support group to book your place 
Time: 2pm
Admission: £3.00 
For further information, please contact:
southamptonvolunteers @theros.org.uk
01761 473 113