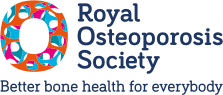 Oxford and District Support Group
The Oxford and District Support Group is a team of volunteers who offer people affected with osteoporosis the chance to meet other people in the area similarly affected, get information, support and ask questions about osteoporosis treatment and care.
Programme 2022
Tuesday 15 February 
The history and the role of our free telephone helpline and some of the common issues raised
ROS Specialist Helpline Nurse
Tuesday 10 May 
Making use of your pharmacist - The New Medicine Service 
Arvind Sami, Pharmacist
Tuesday 4 October 
Exercise for people living with osteoporosis
Generation Games
Thursday 24 November (Face-to-face event)
Let's talk colour 
Tory Johnson, Colour Consultant
Venue: Currently online. You are able to access any of the online meetings via telephone. Please contact the number below for the telephone conference call details.
Time: 3pm
Admission: Donation 
For further information, please contact:
Oxford Volunteers
oxfordvolunteers@theros.org.uk
07900 303 510