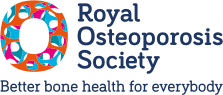 Norwich and District Support Group
The Norwich and District support group is a team of volunteers who offer people affected with osteoporosis the chance to meet other people in the area similarly affected, get information, support and ask questions about osteoporosis treatment and care.
Programme 2022
Monday 4 April 
How to protect our grandchildren's future - tips on the little things we can all do to ensure that they will be able to enjoy an unspoilt Norfolk
Professor O'Riordan (OBE), an environment and sustainability champion
Monday 13 June (please note this date is a week later than usual)
Exciting coach trips from Norwich
Robert Easton, CEO, Eastons Coach Travel

Monday 5 September
Theatre in Norwich, its history and its future
Andy Adam, Creative Engagement Producer, Norwich Theatre Royal
Monday 7 November
Update on Osteoporosis treatment and research
Professor Karl Gaffney, Consultant Rheumatologist, N&NU


Venue: The Oddfellows Hall, 113A Reepham Road, Norwich, NR6 5AB
Time: 2pm (unless stated otherwise)
Admission: £2 including tea and coffee. Raffle prizes always welcome.
For further information, please contact:
Norwich Volunteers
norwichvolunteers@theros.org.uk
01761 473113