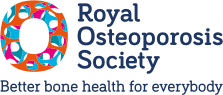 Liverpool Support Group
The Liverpool Support Group is a team of volunteers who offer people affected with osteoporosis the chance to meet other people in the area similarly affected, get information, support and ask questions about osteoporosis treatment and care.
Programme 2022
Monday 28 March (Online)
Mental health and wellbeing
Rachel Gilbert, Training Manager, Wirral MIND
Monday 30 May (Online)
Medical Update
Dr M.A. Siddiqi, Consultant Physician, Aintree University Hospital
Monday 27 June (Online)
Falls Prevention
Talk by a member of Merseycare
Monday 26 September (In person)
Nutrition and its effect on osteoporosis
Emile Richman, Department of Nutrition and Dietetics, Royal Liverpool University Hospital
Venue: Online or, if national guidelines permit, at Lecture Theatre, Education Centre, Education Building, Royal Liverpool University Hospital, Prescot Street, Liverpool, L7 8XP (please check before each meeting).
Time: 2pm
Admission is free
For further information, please contact:
Liverpool Support Group
liverpoolvolunteers@theros.org.uk
01761 473112 or 01761 473113