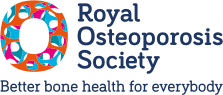 Kilmarnock and District Support Group
The Kilmarnock and District Support Group is a group of volunteers who offer people affected with osteoporosis the chance to meet other people in the area similarly affected, get information, support and ask questions about osteoporosis treatment.
Programme 2022
The Kilmarnock and District support group is looking forward to meeting and holding face-to-face events again soon.
In the meantime, other support groups are holding online meetings which you are welcome to attend. If this is of interest to you, please contact our Volunteer Engagement Team: volunteerengagement@theros.org.uk
Some examples of the kind of events we've held previously are: A Burns festival, Nutrition and Health, Exercise for Strong Bones.


Venue: New Laigh Kirk Halls, 35 John Finnie Street, Kilmarnock

Time: 14:00-16:00
For further information, please contact:
Volunteer Engagement Team
volunteerengagement@theros.org.uk
01761 473113