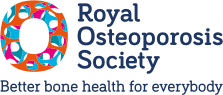 Glasgow and District Support Group
The Glasgow and District Support Group is a team of volunteers who offer people affected with osteoporosis the chance to meet other people in the area similarly affected, get information, support and ask questions about osteoporosis treatment and care.
Programme 2022
The Glasgow and District support group is looking forward to meeting and holding face-to-face events again soon.
In the meantime, other support groups are holding online meetings which you are welcome to attend. If this is of interest to you, please contact our Volunteer Engagement Team: volunteerengagement@theros.org.uk
Some examples of the kind of events we've held previously are: Eating Well for Healthy Bones, Consultant Rheumatologist, Christmas Music and other social activities. 
Venue:  Online or if guidelines permit, Partick Burgh Hall, 9 Burgh Hall Street, Glasgow, G11 5LW
Time: 14:00
For further information, please contact:
glasgowvolunteers@theros.org.uk
01761 473113