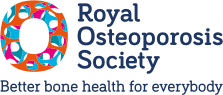 Bromley and District Support Group
The Bromley and District Support Group is a team of volunteers who offer people affected with osteoporosis the chance to meet other people in the area similarly affected, get information, support and ask questions about osteoporosis treatment and care.
Programme 2022
All our speakers are on medical and health-related topics. Some bookings are provisional and all bookings may be subject to change at short notice. If you would like to suggest a speaker or topic please contact the group.
Wednesday 13 April 
Inaugural Social Meeting with refreshments and a raffle
Admission fee £3 (including refreshments)
Wednesday 11 May
Walking Wisely and Well - an informal discussion about using orthotics to assist walking and improve balance
Wednesday 8 June
How to improve your posture, balance and more
Sandra Gravesand, Personal Trainer
Wednesday 14 September
Exercise Update
Sandra Shaw, Fitness Therapist
Wednesday 9 November
Vitamin K Study Update and much more
Dr Amelia Moore, Research Fellow in Osteoporosis, Guy's Hospital
Wednesday 14 December
Christmas Social
Venue: St Marks Church, Westmorland Road, Bromley, BR2 0TB
Time: Doors open at 2pm for 2.30pm start
Admission: £3 including refreshments
For further information, please contact:
Bromley Volunteers
bromleyvolunteers@theros.org.uk