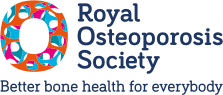 Ashton, Leigh and Wigan Support Group
The Ashton, Leigh and Wigan Support Group is a team of volunteers who offer people affected with osteoporosis the chance to meet other people in the area similarly affected, get information, support and ask questions about osteoporosis treatment and care.
Programme 2022
Wednesday 16 March (Online)
The work of the ROS and exciting new developments in the Society
Craig Jones, CEO Royal Osteoporosis Society
Wednesday 11 May (Online)
Fashion Flair and Fractures
Suzanne Hewitt
Tuesday 12 July at 7pm (Online)
Find out the latest information and support available from NICE (National Institute for Clinical Excellence), NOGG (National Osteoporosis Guidelines Group) and the RCP (Royal College of Physicians)
Wednesday 10 August 
Karen Wilson, Wigan and Leigh Health Watch
Wednesday 19 October 
Medical Update
Ðula Alićehajić-Bečić, Consultant Pharmacist Frailty
Venue: Online or, if national guidelines permit, at Bethel Hindley Green Family Church, Atherton Road, WN2 4SQ. Please contact the team for directions as the post code is unreliable in satnavs.
Time: 2 - 3.30pm

Admission: Free
For further information, please contact:
Ashton, Leigh and Wigan Volunteers
ashtonandwiganvolunteers@theros.org.uk
01761 473112 or 01761 473113