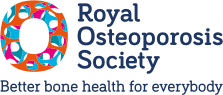 Aberdeen and North East support group
The Aberdeen and North East support group is a team of volunteers who offer people affected with osteoporosis the chance to meet other people in the area similarly affected, get information, support and ask questions about osteoporosis treatment and care.
Programme 2022
Wednesday 19 January, 1.30pm (online)
ROS Helpline nurse video with questions and answers
Wednesday 2 February 
Tales in the Doric, a North East Scotland dialect
Margaret Currie
Wednesday 2 March
Stepping Forward Together - a community falls prevention project
Mirrissa Ramage 
Wednesday 6 April
Aberdeen's March Stones - ancient city boundary stones
Brian Harrison
Wednesday 4 May
The Feel Good Gardener - how gardening can help our mental health
Jimmy McRae 
Wednesday 1 June
Atypical femoral shaft fractures in NHS Grampian - an account of her MSc thesis
Diane Smith (DXA Radiographer)
Wednesday 6 July
Annual outing (details TBC)
Wednesday 7 September
Seated Yoga
Maria Jones
Wednesday 5 October
AGM and Medical Update by Rosemary Hollick, SG Medical Advisor
Wednesday 2 November
Christmas Party
Venue: Online or face-to-face (subject to local Covid infection rates and government guidance) at Rubislaw Church Centre, 1 Beaconsfield Place, Aberdeen AB15 4AB.
Contact Aberdeen Volunteers to secure your place and get the venue details nearer the time.
Time: 2pm unless otherwise stated
For further information and to book a place at one of our meetings please contact:
aberdeenvolunteers@theros.org.uk
01761473113