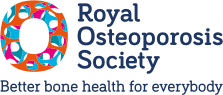 Support in your area
Through our network of support groups, and regular information and support events, you can connect with people in your area going through the same thing as you.
All our support groups are run by volunteers, some who are living with osteoporosis, and others closely touched by the condition. They organise a programme of informal meetings, talks and social events, for you and your loved ones.
Support groups and our programme of information and support events are supported by our volunteer engagement team. You can find your local Royal Osteoporosis Society contacts on the get in touch page.
I look forward to meeting up with friends, old and new, who all share a common problem - osteoporosis. We help one another with the aid of the Royal Osteoporosis Society.
Get support from a Specialist Nurse
Contact our free Helpline for tailored information about osteoporosis and bone health