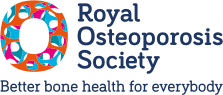 Lobbying your MP or other elected official 
3.5 million people across the UK are currently affected by osteoporosis – that's an average of 5,385 per Parliamentary constituency. Yet despite this, osteoporosis was mentioned only 31 times in Parliament between 2015-2020 – primarily due to a lack of awareness about the disease.

Why we need you to take action
Parliamentarians, whether in the UK Parliament, Welsh Senedd, Scottish Parliament or Northern Ireland Assembly all have a significant influence over health policy and priorities.
But in order for osteoporosis to move higher up the list of priorities, we need your help to raise awareness.
Breaking the Silence: a Manifesto for a Future Without Osteoporosis lays out what policy makers need to do improve the future for people with osteoporosis. Please will you help us spread the word to Parliamentarians and ask them to act?
How do I take the action?
For World Osteoporosis Day, we're asking you to write to your MP or other elected official requesting that they arrange a virtual meeting for constituents with osteoporosis.
We've created a template letter that you can use as a basis for your own letter or email. Taking the time to personalise the letter will help to get the message across. You may wish to hand write the letter to increase its impact or add your own touches to the template.
How do I contact my MP?
You can find contact details for your Member of Parliament (MP) here: https://members.parliament.uk/FindYourMP
If you live in Scotland, Wales or Northern Ireland, Health is a devolved issue – meaning that you're better to write to your devolved representative.
Find contact details for your constituency Member of the Scottish Parliament (MSP) here: https://www.parliament.scot/msps
Find contact details for your Member of the Senedd (MS) in Wales here: https://senedd.wales/find-a-member-of-the-senedd
Find contact details for your Member of the Legislative Assembly (MLAs) in Northern Ireland here: http://www.niassembly.gov.uk/your-mlas/
What do I do if my MP agrees to meet?
Let us know if your MP or other elected official agrees to meet as we'd be delighted to join you in the meeting if we can.
If lots of people all write in about osteoporosis, they may organise an open meeting where anyone in the constituency with osteoporosis can attend. This is your opportunity to let them know why osteoporosis is important, and express your views. You can use our new manifesto as a discussion guide.
If your elected official is an MP you can ask them to join the All Party Parliamentary Group (APPG) on Osteoporosis and Bone Health to show their support. In Scotland, please ask your MSP to sign Motion S6M-01557 on World Osteoporosis Day 2021. You can also ask all elected officials to write to the Health Minister, asking what the Government plans to do for osteoporosis and how they will address the policy areas outlined in the ROS manifesto.
Once you've secured a meeting with your elected official, get in touch at campaigns@theros.org.uk