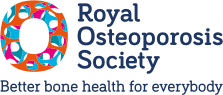 Amgen invites healthcare professionals to enrol patients in the Prolia® (denosumab) self-administration programme
Treatment
14 Apr 2020
In line with the NHS England and NICE guidance, Amgen, the manufacturer of Prolia® (denosumab), reminds healthcare professionals that patients have the option to self-administer at home, where clinically appropriate.  
This is available through their Prolong patient support programme. The Prolong support programme is available to patients treated in a primary or secondary care setting.   
The clinical decision as to whether a patient or carer is suitable to self-administer Prolia® (denosumab) sits with their healthcare professional.
In these unprecedented times, continuity of care is crucial, and it is important that patients remain on their treatments. A clinical guide released by NHSE on 16 March 2020 highlights the importance of not deferring Prolia® (denosumab) treatment/injection. And recent NICE guidance reiterates that Prolia® (denosumab) treatment should not be postponed. 
Protecting patients from fractures which may result in a visit to Accident and Emergency departments, or a stay in hospital, is important at any time. But it is even more critical now to allow the NHS to focus on identifying and treating patients affected by the COVID-19 outbreak.
For patients not already enrolled in Prolong
A registration form needs to be completed. The form can be requested by emailing prolong.support@nhs.net. 
For patients who are already enrolled in Prolong
Permission needs to be granted for the Prolong nurse team to train the patient/carer by sending an email to prolong.support@nhs.net with patient information such as patient name, patient date of birth, patient contact details. 
Information and support for patients

 
Patients who are given the option by their healthcare professional to self-administer Prolia® (denosumab) at home - or someone fulfilling a 'caring' role – can watch a short self-injection video.  
In addition, Prolong has been enhanced with a dedicated nurse helpline to reassure and train patients, or carers, on self-injection technique. The Prolong nurse helpline is available from Monday to Friday from 08:30 to 17:30. The nurses, alongside with the patient support advisors, are trained to assist patients, carers and HCPs.  
A Patient Information Leaflet provides information for patients about Prolia® (denosumab), how to take it and how to store it.
The medication should be kept in the container in the outer carton in order to protect from light

The pre-filled syringe may be left outside the refrigerator to reach room temperature (up to 25°C) before injection. This will make the injection more comfortable

Once the syringe has been left to reach room temperature (up to 25°C), it must be

used within 30 days
Alternative options

 
Amgen has explored in depth other potential solutions through third party vendors to support patients during the COVID-19 crisis. 
Guidance from Public Heath England is being strictly adhered to by the NHS, National Homecare Medicines Committee, National Clinical Homecare Association and the homecare providers. The homecare providers are prioritising extremely vulnerable patients and currently osteoporosis patients have not been identified as a priority group.  
Although the self-injection solution may not work for everyone, we recognise it is a viable alternative for people who are unable or reluctant to go into hospital at the current time. We back Amgen's recommendation that anyone who is clinically suitable to administer Prolia® (denosumab) at home should be enrolled onto Prolong, so they can continue to receive treatment at this challenging time.