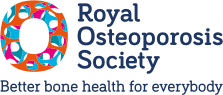 New exercise information and resources for patients with or at risk of osteoporosis
Osteoporosis Management | ROS
15 Mar 2019
Following the launch of Strong, Steady and Straight: an expert consensus statement on physical activity and exercise for osteoporosis - at our biennial conference in December 2018 - a series of instructional exercise videos and fact sheets is now available for your patients.
The statement and resources were developed following research that showed people with osteoporosis are desperate for consistent information on exercise and physical activity.
Answering feedback from patients around the type of resources they need and want, the videos are led by physiotherapists and exercise professionals.
The collection of 11 videos and 10 fact sheets demonstrates exercises and movements – and adaptations – that bring to life the three themes set out in the expert consensus statement and quick guide:
strong – promoting bone strength
steady – improving balance
straight – caring for the back
By signposting patients to these resources, you can be assured the information and advice you provide is put into practice confidently and correctly by them at home.
The full suite of videos and fact sheets is available on our website – also accessible via the theros.org.uk/Exercise short link. Patients without internet access can request fact sheets via post by calling General Enquiries.
Sarah Leyland, our Osteoporosis Nurse Consultant, said:
People with osteoporosis want to be confident that recommended exercises help their bones and are safe for them to do. Our new resources at long last provide the exercise information and guidance people affected by osteoporosis so greatly need.
To make sure a broad range of abilities are catered for, when necessary, alternative exercises and modifications are demonstrated.
Initial responses have been very positive, evidencing the new resources are already making a huge impact by giving clarity on exercise and physical activity for people at risk of fracture.
One charity member said:
Since being diagnosed last year, I've been confused by the advice on exercise. It's been dispiriting at times to think that what you think is maintaining your bone health might actually be harming it. Your videos put all of this into perspective. They're clear, encouraging and really nice to use. Thank you.
So, what can you do next?