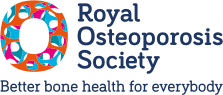 The ROS conference is the UK's leading multi-disciplinary event on osteoporosis and bone health.
There is no conference planned for 2022 and we are using the time to scope and plan an event at the end of 2023 that meets the needs of healthcare professionals working in osteoporosis and one that supports the delivery of the ROS' strategic aims.
Sign up to our newsletter for updates about all our upcoming learning events.