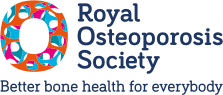 Fracture Liaison Services
Our specialist Service Delivery Team support the development and improvement of FLS across the UK.
Fracture liaison services (FLS) systematically identify people aged 50 and older who have had a 'fragility fracture', with the aim of reducing their risk of further fractures. 
Our work includes:
bespoke and expert support from inception to launch of an FLS, including support and templates for the development of the business case and service specification
support to understand key stakeholders, including commissioners, service planners, and NHS management to generate commitment to FLS and ensure that services are sustained
assistance with induction and training of the fracture liaison nurse/practitioner
support for quality improvement to enable the development of an FLS to meet the UK FLS Clinical Standards, including support with gap analysis and networking with peers
advice regarding relevant protocols and care pathways for the service
advice regarding data collection and methods of analysis, reporting, evaluation and inputting to national audits, such as the FLS-DB
guidance on providing good support and education for patients

This is underpinned by a range of freely available evidence-based online resources and training.

These services and resources are provided free of charge.
Further reading: Clinical Publications